Find a wide variety of safety netting products for construction site, warehouse and transportation safety, along with so much more. Our plastic fence netting can be used for many outdoor applications, like marking off-road construction, while our steel netting is tough enough to handle any heavy-duty job. We also carry safety nets to catch falling debris and crew members in case of accidental slips on site. Need your safety net in a specific shape or size? Many of our safety and security netting products have custom cutting options to give you exactly what you need to mark hazards, protect inventory and make your site or facility an overall safer place to work.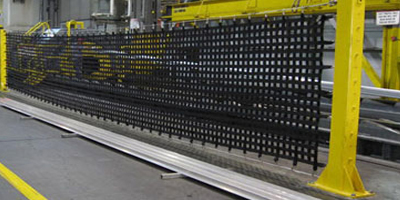 Barrier Nets
More Info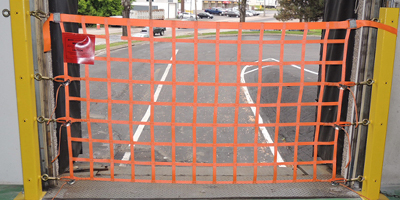 Loading Dock Safety Nets
More Info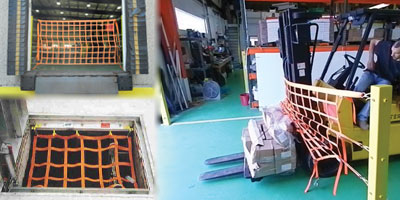 Facility & Warehouse Safety
More Info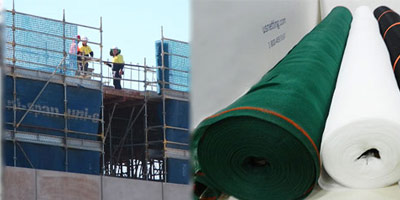 Construction Safety Catalog
More Info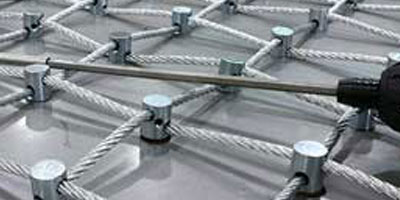 Steel Netting
More Info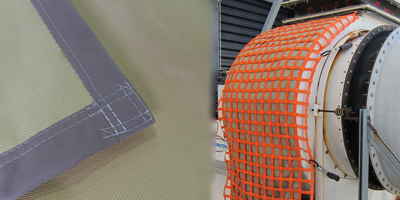 Kevlar™ Reinforced Netting
More Info
Conveyor Netting
More Info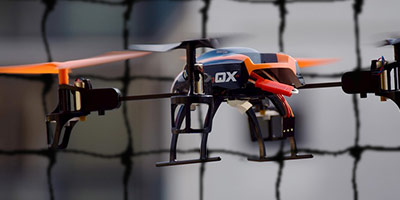 Drone Safety Netting
More Info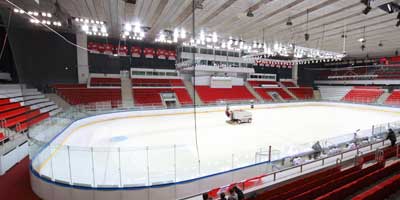 Spectator Safety Products
More Info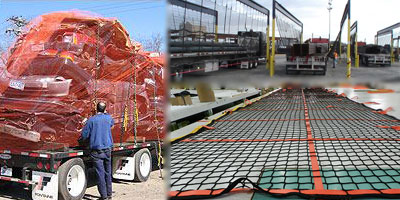 Transportation Safety Netting
More Info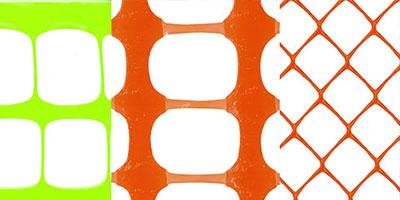 Plastic Fence
More Info
Protect, warn, contain, or control : Plastic Fence is a cost effective solution to industrial, commercial, agricultural, & residential problems. Its rust free smooth edges make it perfect for use around people, animals,& product. Unlike metal fences plastic fence is virtually maintenance free & easy to cut. Safety fence & visual barrier fence are at home on the job site, snow and sand fence are great on the beach or ski slopes. Shop Products
Trusted Safety Netting for Any Application
With a portfolio that reads like a Who's Who of elite companies and defense contractors, US Netting continues to perform and deliver the top safety netting in the industry. So many customers rely on safety nets from us: the Marines, Army, Navy, Air Force and the Coast Guard alongside Wal-Mart, General Electric, Universal Studios, NASA, the PGA Tour, and more. We supply safety netting to twenty-three defense contractors — out of twenty-five. But who's counting?
With a resume like that, you can trust our safety netting to get the job done for you, too. We're about the simple things, like doing the job right the first time and every time, treating the customer with the respect they deserve, and telling them the truth. And we believe in building relationships with our customers so they return, again and again. That's why we're here. Whether you need construction catch netting, barrier netting for cordoning off dangerous areas or spectator netting for fan safety, count on us to exceed your expectations.
Safety Netting: The Great Barrier Nets
We make our barrier nets with pride! Durability and reliability are the results. We know you need the safety netting that'll work for years to come. And work every time. We've been making the best for over twenty-five years for companies like BP, Intel and other top-end customers.
Our nets = safety, and we have thousands of them on the job across this country every day. Our barrier nets are manufactured right here in the US with select accessories like free sewn-in motion-hardware and grommeted fastening. We custom make our barrier nets, so you'll be getting an original every time. Custom netting is a passion for us, and we can make heavy-duty nylon barriers engineered to your exact specifications. Here are some of the types of safety netting we make:
Safety Netting for Construction
Our safety netting can be used for many construction applications, including:
Specialty Safety Nets
If you need safety netting for non-construction projects, where do you turn? Right here at US Netting. We cater to every customer based on their needs so we can meet or exceed yours, too. Here are a few examples of specialty safety nets:
Safety Netting Saves the Day
With so many diverse customers, our safety netting continues to outdistance our competitors. But the most critical aspect is that high-quality, well-placed safety netting saves injuries and even fatalities. Whether at work, the big game or playing tennis at the local high school, safety netting is probably already there protecting you and others. And you don't usually see it. That's what makes it great — it does its job without interrupting your life. Contact us to find out what we can do to keep you and your employees safer.