---
What is Decorative Steel Netting?
Used in commercial settings, decorative metal netting bridges safety and sophistication. Being stylish and practical, this stainless steel netting can enhance any architectural design.
Decorative stainless steel netting contains cable and ferrules to create a steel wire mesh. Decorative steel netting is a seamless webbing alternative. Used to suit architectural guardrail systems, this product is an ideal choice.
The stainless steel material in decorative fencing can create a solid vertical barrier. Designed to prevent pedestrians from falling whenever applied to a railing or edge. To meet safety and aesthetic needs, our decorative metal netting is right for you.
Properties of stainless steel allow for decorative steel netting to withstand corrosive environments. Additionally, this netting is suitable for severe weather conditions.
The lightweight design allows for use in both two and three dimensions. Our decorative steel net is adaptable for both indoor and outdoor use, with many practical benefits. Benefits include easy installation, high tensile strength, flexible decorative wire mesh, and a sustainable product.
This product is effective for many uses:
Balustrade in-fills
Horizontal or vertical protection
Dividers
Façade on a storefront
Railings on stairways
Railings on bridges
Residential and commercial balconies
Commercial use
Safety barriers with cable mesh
---
Types of Decorative Steel Netting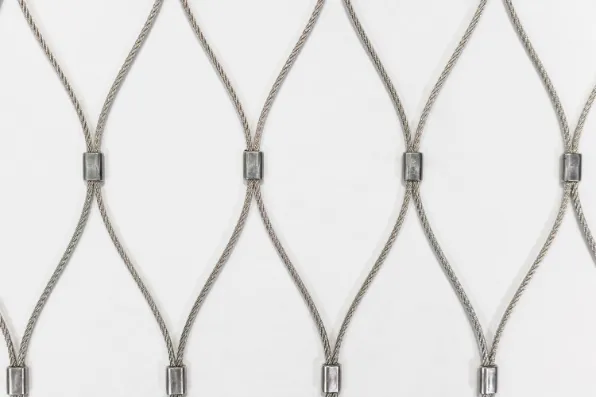 Light Duty Decorative Steel Netting adds aesthetic appeal to any architectural structure. This product effectively adds a façade to any storefront or applied as a divider.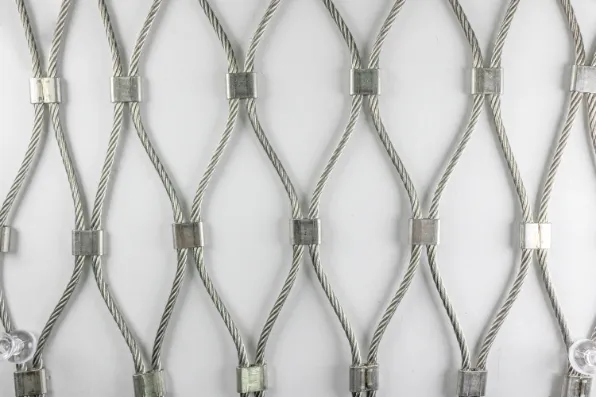 Medium Duty Decorative Steel Netting is practical for indoor and outdoor use on railings or balconies.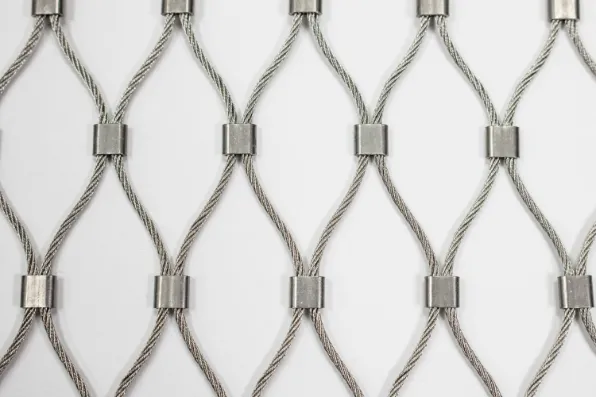 Heavy Duty Decorative Steel Netting is the solution for elevated bridges, outdoor railings, and staircases.
---
How to Attach Wire Mesh Net to Posts:
Materials:
Stainless steel wire mesh
Cable for border
2 types of ferrules
Lashing cord
Cable cutter
Turnbuckles on each installation corner
Turnbuckle wrench
Step One: After gathering your supplies and team to install the net, measure the mesh panel of the net that you have.
Step Two: Trim mesh along the ferrules to desired size.
Step Three: Thread stainless steel aircraft cable through mesh opening every other hole along the border.
Step Four: Using the cable, make loops at each corner using either swaged or saddle clips.
Step Five: Attach loops to turnbuckle on secure posts.
Step Six: Tighten the turnbuckle on each supporting end.
Step Seven: Finish the remaining center edges with two ferrules.
Step Eight: Thread the lashing cord through the edges and wrap around the stable structure.