Hockey Arena Netting
Expand details
When it's time to hit the ice make sure you have hockey arena safety netting to protect your spectators. Easy to install with a rope border included on all custom hockey arena safety nets. Made with 100% nylon ⅞" knotless mesh for a 155 lbs. breaking strength per mesh, you can be confident that even the strongest slap shot will be stopped cold. Select from our hockey netting by the foot for breaking strengths up to 665 lbs.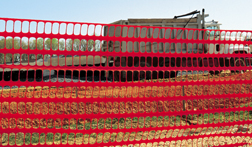 Safety Fence
Expand details
We carry a range of plastic safety fence from lightweight visual barriers for crowd control to heavy duty and durable fencing for demanding applications on the job site.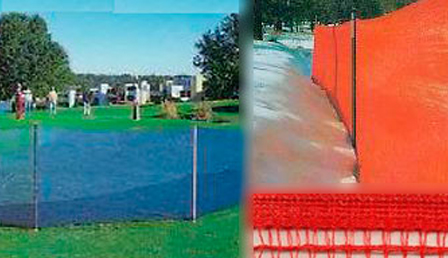 Crowd Control Fence
Expand details
We carry a range of colors. Providing a distinct and well marked boundary for a variety of applications.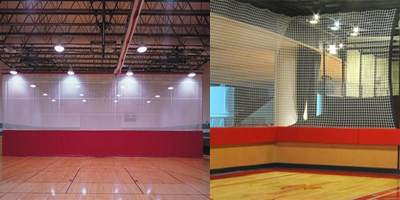 Gym Curtains
Expand details
Dodgeball is hectic enough without losing balls from the playing field. Try one of our custom gym divider curtains or other gym safety nets to help separate or contain the action. Made with flame retardant vinyl and grommets hemmed in at every foot, we can fabricate your gym curtain with one of many types of netting materials, meshes, and colors. We can accommodate and supply various methods of suspension, including ceiling mounts, wall mounts, roller tracks, and curtain trolleys.