Knotted Polyester Decorative Rope Cargo Netting
Decorative rope netting is a great way to add a nautical theme to your home or business. Hang the net in a decorative fashion or combine the netting with some manila rope to create a beautiful railing or fence.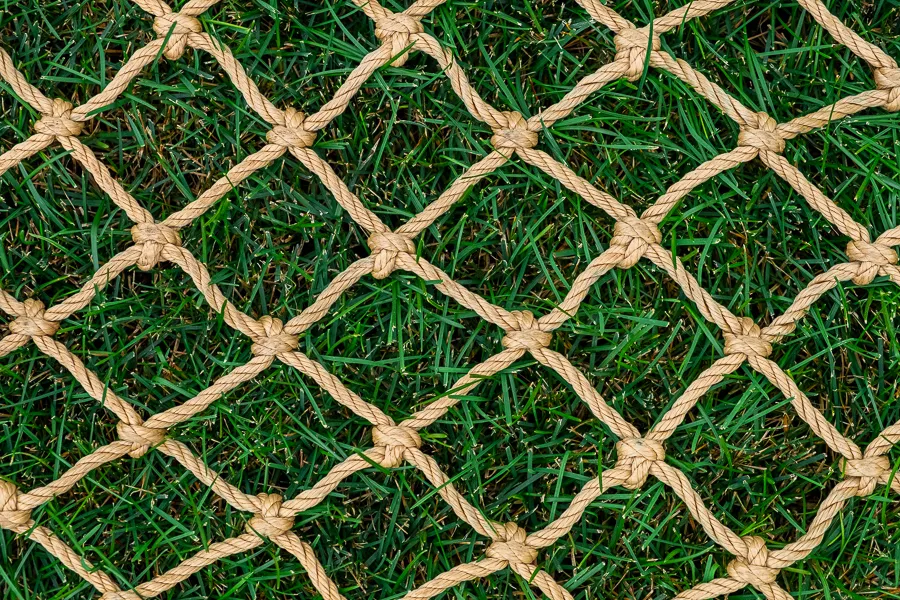 Includes netting only. To create a railing/fence, we recommend using the suspension rope listed below.
Color: Natural
Material: Polyester
Square Mesh Size: 2-1/4 to 3-inch
Diameter: 3/8-inch
This decorative polyester netting comes in a width of 42 inches and is available in 25, 50, 75 and 100 feet lengths. The 42 inch width is perfect for creating a nautical or pirate themed handrail. The polyester material is sun and chemical resitant, and will not rot or mildew.
Suspension Rope with Lashing Cord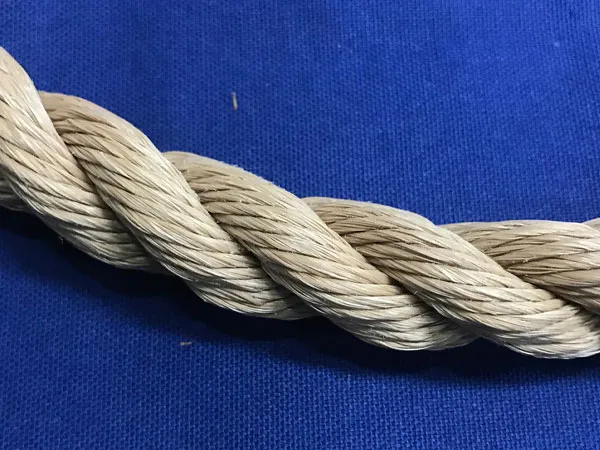 Pro Manila Horizontal Suspension Rope
*
*NOTE:

Does NOT Include Netting (Sold separately above).

The following rope selections work perfectly for setting off decorative fence netting. Amusement parks, zoo's, and even high end restaurants use this rope in conjunction with decorative rope netting.
Includes lashing cord for attaching netting to rope.