Do you need a custom size?
We specialize in
Custom Nets

!
Give us a call at
1-800-331-2973
Rush Services Available!
Why our customers love Kevlar™ Netting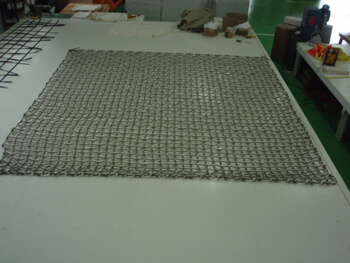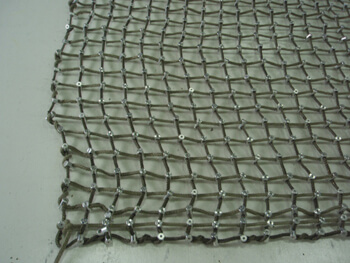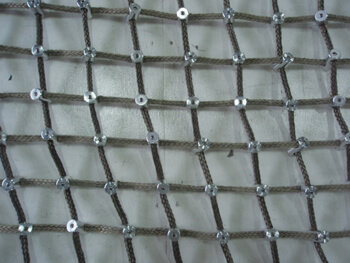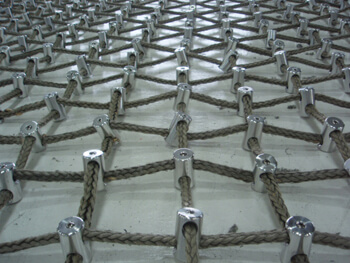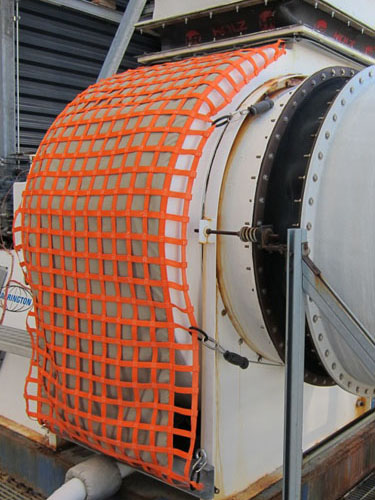 Kevlar™ material combines the qualities of light weight, high strength, and high flame/heat resistance for your most demanding applications.
Some properties of Kevlar™ material
flame/heat resistance
loss of strength at 500 degrees F
low electrical conductivity
light weight
high chemical resistance
low thermal shrinkage
excellent dimensional stability
Some nets are impossible to classify. We have made thousands of nets for hundreds of applications. No two jobs are alike!
We make cargo nets, barrier nets, safety nets, protective nets - for any application you may have.
Kevlar™ specialty cargo nets are specifically built for high stress applications. We hand make these nets for durability and extreme conditions. Kevlar™ specialty cargo nets are used for the most extreme conditions including high heat, abrasive applications, high strength applications. The weight factor has a lot to do with using Kevlar™. Kevlar™ is a lot more flexible in high strength applications.
The project below required a heat resistant protective net so we designed and manufactured a Kevlar™ blanket reinforced with nylon webbing and heavy-duty fastners. We can make nets of any material and shape.
We also offer all accessories - all kinds of webbing (including Kevlar™) and all kinds of rope (including Kevlar™).
Prototypes and samples available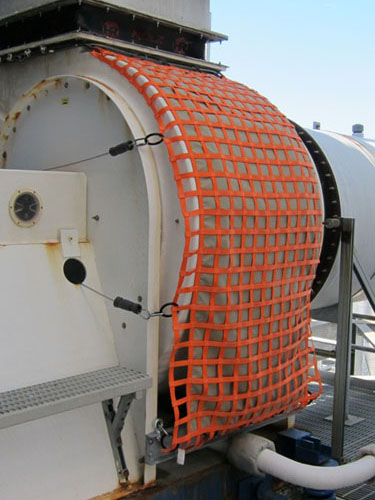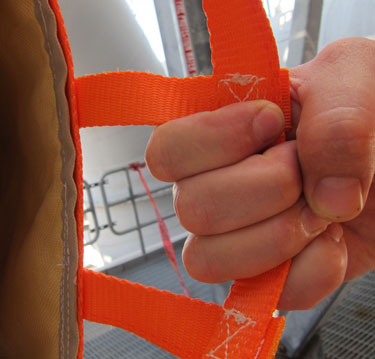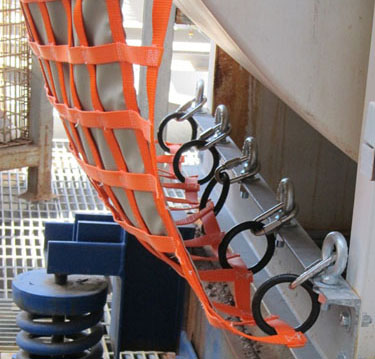 ---
Due to the custom nature of Kevlar™ netting, please contact our sales engineers at 1-800-331-2973