Do you need a custom size?
We specialize in
Custom Nets

!
Give us a call at
1-800-331-2973
Rush Services Available!
Custom Safety Barrier For NASA
When NASA needed a safety barrier for their Marshall Space Flight Center's Robotic Lander Test Facility, they called on us to build them a custom net.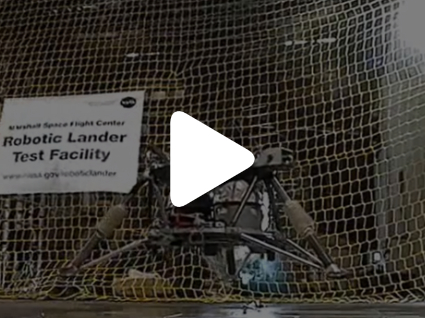 For this project, we built a 40 feet by 40 feet custom safety barrier. The net was made from polypropelene rope that measured 1/2 inch thick. Each strand of this rope is rated to hold 1200lbs! This net was built to protect personnel, equipment, and the test facility for years to come.
When organizations like NASA need a custom built safety barrier, they call USNetting.