Skylight Netting
Our skylight safety netting can prevent one of the leading causes of death and injury on construction sites — falling through open roofs or skylights. All it takes is one wrong step for your workers to harm themselves, potentially fatally. Using a skylight net is one of the best ways to keep this from happening.
Skylight Safety Net kits are quick and easy to install. Simply secure the net over the opening to save yourself and your workers from dealing with an accidental tragedy.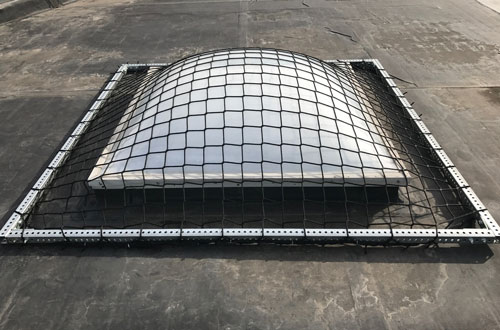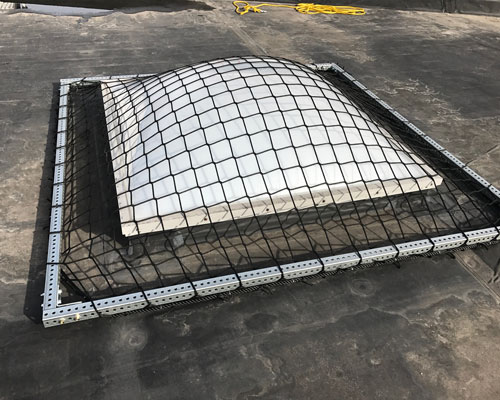 Skylight Safety Net Features
Complies with OSHA regulation 1926.502(b)(4)(i)
Covers skylights for fall protection
Assembles easily in less than ten minutes
Includes the skylight net, a metal frame, and all the necessary hardware
Skylight Net Assembly
Weave the tube through the skylight net.
With the net woven through the tube, bolt 4 L-brackets to the inside frame.
Secure over the skylight or opening.
Purchase Skylight Nets
| Item Code | Size | Price | |
| --- | --- | --- | --- |
| SLIGHT-33 | 3' x 3' - fits 2' x 2' skylight | $249 | Add To Cart |
| SLIGHT-66 | 6' x 6' - fits 4' x 4' skylight | $455 | Add To Cart |
| SLIGHT-612 | 6' x 12' - fits 4' x 10' skylight | $695 | Add To Cart |