Do you need a custom size?
We specialize in
Custom Nets

!
Give us a call at
1-800-331-2973
Rush Services Available!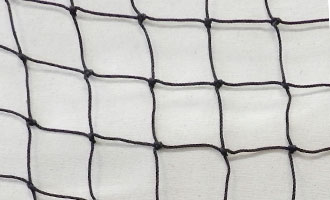 Lacrosse Backstop Netting
For the amateur or the professional. Our Lacrosse netting will hold up to nearly any speed you can throw. Lightweight and easy to install with a rope border. Protect players, spectators, and/or windows. Our netting is constructed to keep you safe right here in the United States.
Lacrosse Backstop Netting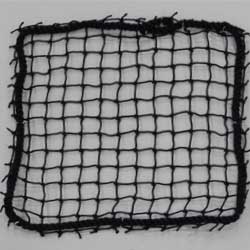 | | |
| --- | --- |
| Mesh Size: | 3/4" |
| Mesh Shape | Square |
| Mesh Thickness | 1.70mm |
| Twine Size | #21 |
| Strength | 210 lbs. |
| Border: | Rope Border |
Product Codes: SN21SQ34-LAX-1012, SN21SQ34-LAX-1030, SN21SQ34-LAX-1530
Product Code:LAXSQ21-CUSTOM
All Custom Panels have choice of no border, 2 inch webbing border with grommets, or a 3/8" black nylon rope border.
A Little Background on Lacrosse
Lacrosse is one of the oldest sports in existence today. Starting with the early Native Americans around 1100 AD and the game has taken the world by storm ever since. Today groups like Major League Lacrosse (MLL) have 9 professional teams and 230 of the best lacrosse players in the world, best part being the MML only really began playing as a full League in 2001! In the National Collegiate Athletic Association (NCAA) plays 61 different college teams across the United States, and many more teams competing around the world. From high school level to professional lacrosse is the sport to be playing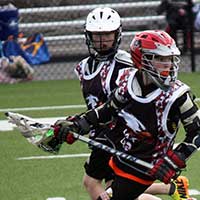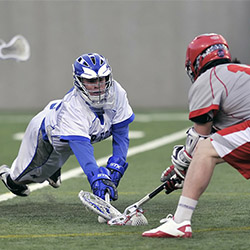 Lacrosse, a contact sport played between two different teams. The goal of the game is to place a small rubber ball inside of the goal using a small long handled crosse or lacrosse stick. High contact and a lot of padding is also expected at nearly any lacrosse game. Many people even refer to it as "rugby with sticks".
Sources: Wikipedia
Major League Lacrosse