Steel Netting Details
Handmade in the USA

Incredible strength

Available in stainless steel or galvanized

Long lasting

Detailed custom nets

Unlimited configurations and sizes

Suitable for extreme environments

High security

Underwater applications in fresh or salt water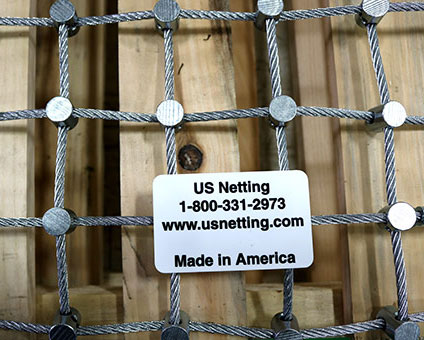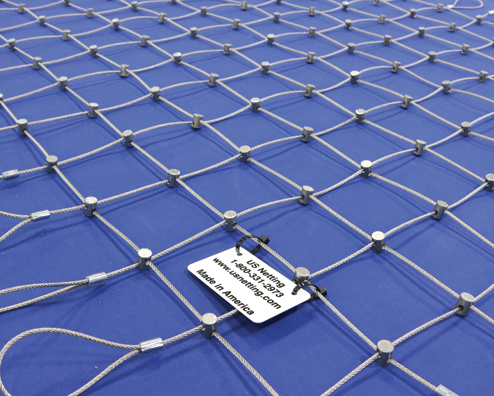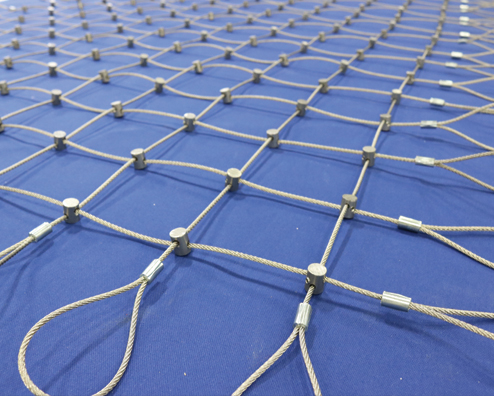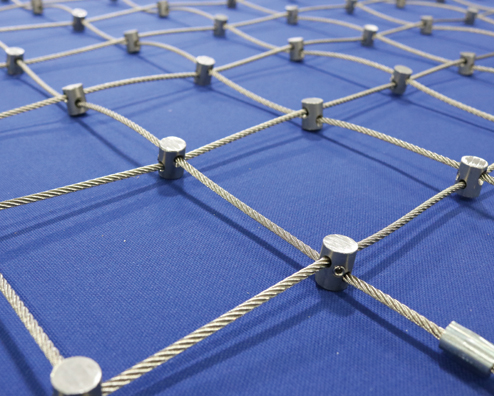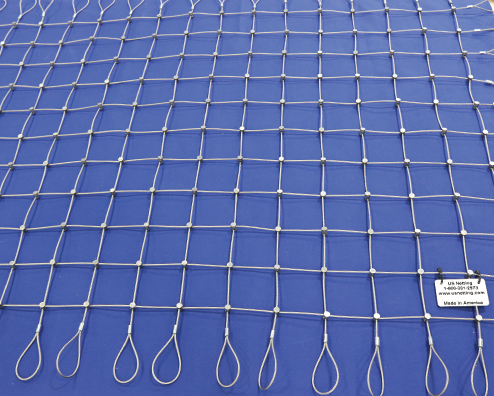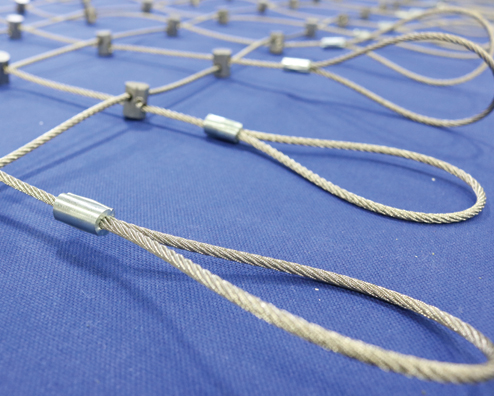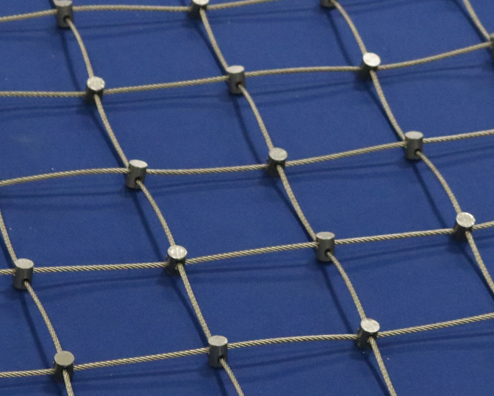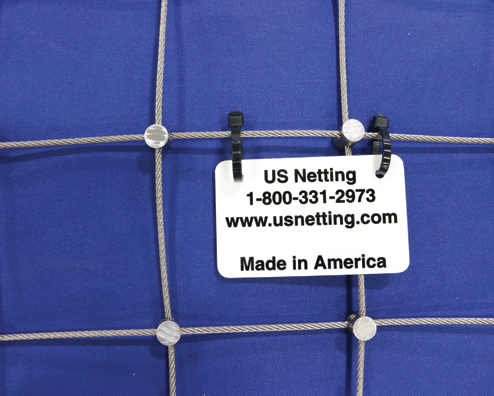 Steel Netting is one of the strongest and most durable types of netting currently available. Possessing the strength of steel, these nets are still flexible enough to be wrapped around boulders or bridges. Whether a steel net is being used for safety or utility it can be depended on to withstand extreme conditions including hard impact or heavy loads, prolonged tension, and exposure to the sun and rain as well as chemicals.
If you need help load rating please click the button below to view our Steel Netting Guide. The diagram (on page and available PDF) will provide you with specifications and show you how to calculate a safe working load for steel netting.
Ideal For
Lifting

Mining

Decoration

Construction

Contaimnet

Load securement

Heavy duty barrier

Highway protection

Large item filtration
Standard Size Panels
All standard size panels come with 4 inch loops around the perimeter of the net.
Click On The Options Below To Expand the Pricing Tables
Examples are shown calculating load rating for an 8ft x 8ft net. The cable count and working load for each net will vary depending on the size selected.
Galvanized
Diameter
4" Opening
8" Opening
12" Opening
Safe Working Load (per cable)
Product Code
1/8 inch
$43.50
$31.55
$22.89
340 lbs.

NTGSN-G-18-4

,

NTGSN-G-12-8

,

NTGSN-G-18-12

3/16 inch
$48.33
$35.06
$25.43
840 lbs.

NTGSN-G-316-4

,

NTGSN-G-316-8

,

NTGSN-G-316-12

1/4 inch
$58.00
$42.07
$30.52
1400 lbs.

NTGSN-G-14-4

,

NTGSN-G-14-8

,

NTGSN-G-14-12
Stainless Steel
Diameter
4" opening
8" opening
12" opening
Safe Working Load (per cable)
Product Code
1/8 inch
$56.55
$41.02
$29.75
340 lbs

NTGSN-S-18-4

,

NTGSN-S-18-8

,

NTGSN-S-18-12

3/16 inch
$62.84
$45.58
$33.06
840 lbs

NTGSN-S-316-4

,

NTGSN-S-316-8

,

NTGSN-S-316-12

1/4 inch
$75.40
$54.70
$39.67
1400 lbs

NTGSN-S-14-4

NTGSN-S-14-8

NTGSN-S-14-12
Proper measurements are essential when ordering any net, especially steel netting. Below you will find visual examples of our terminology and guidelines to keep handy when measuring and ordering your steel net.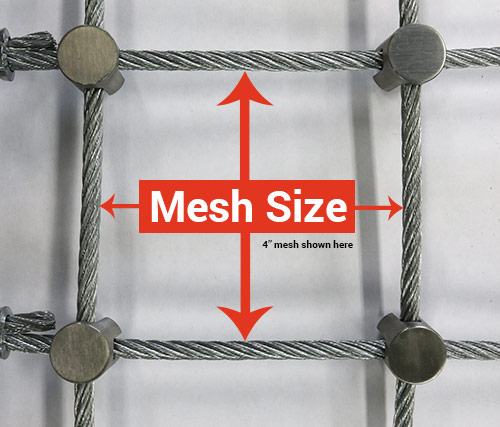 Mesh sizes at 4", 8" and 12". For holding back small stones to large boulders. Custom mesh sizes are also available upon your request.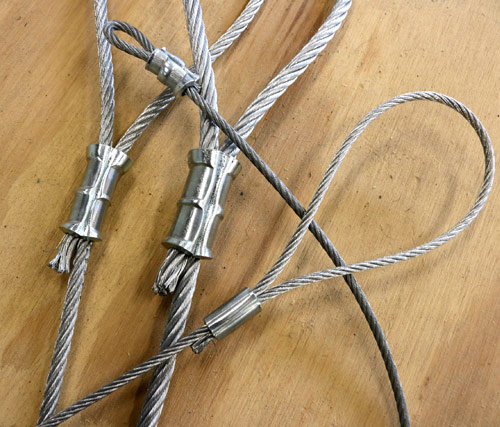 Swaged sleeves make loops with smooth ends and are perfect for clips, buckles, or ties. Custom loop sizes are also available upon request.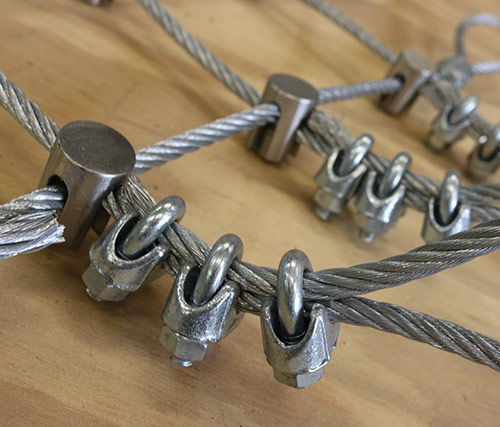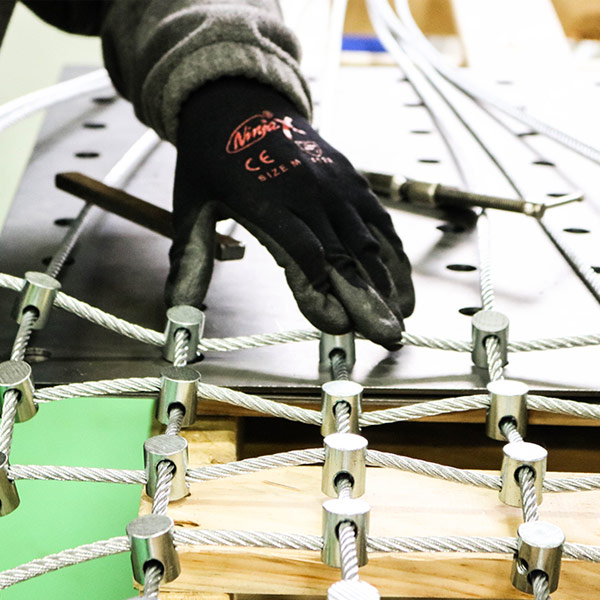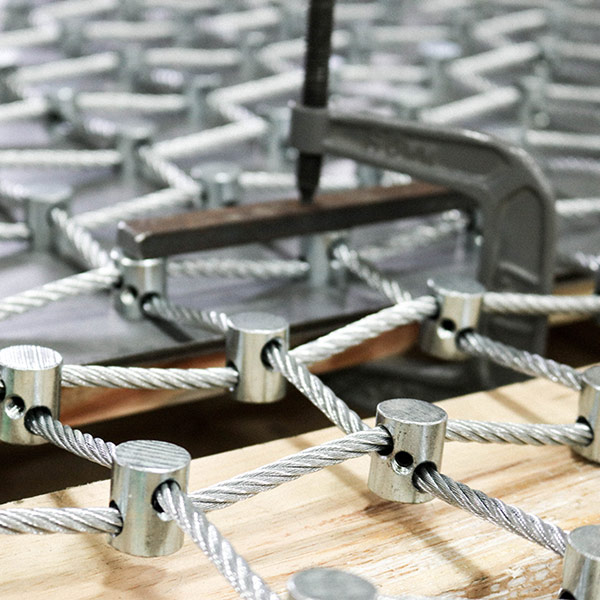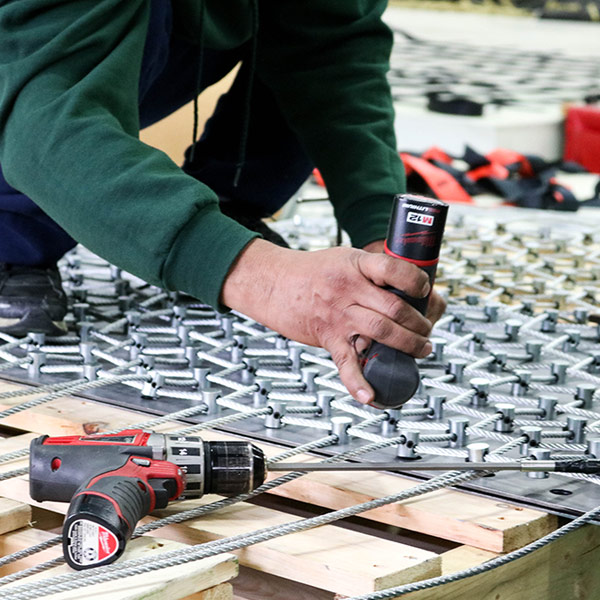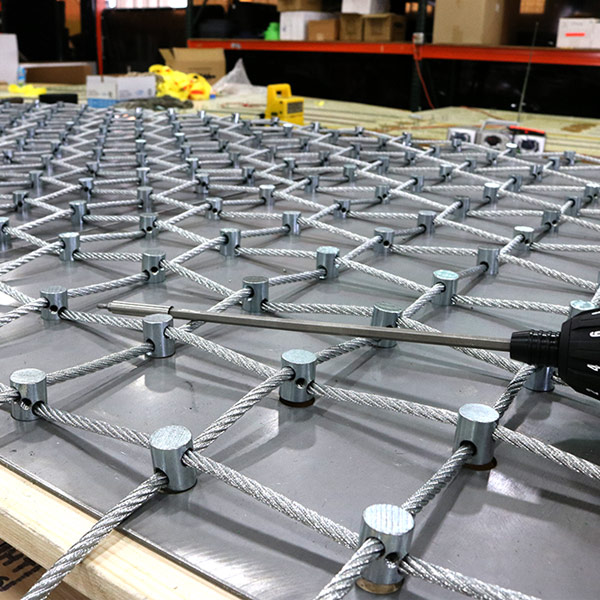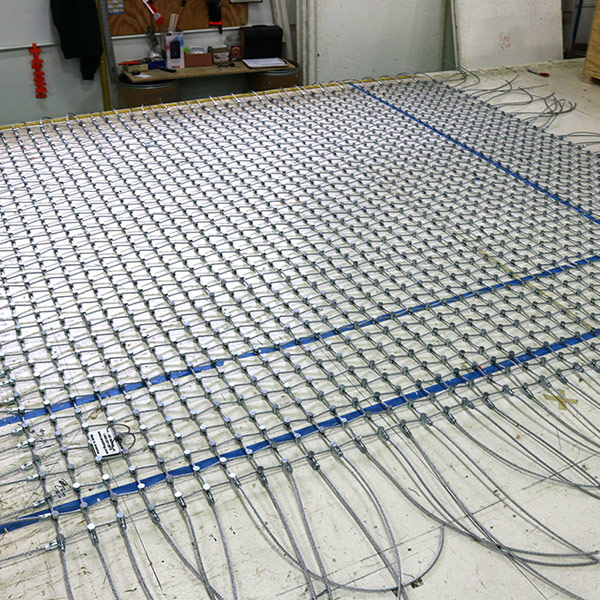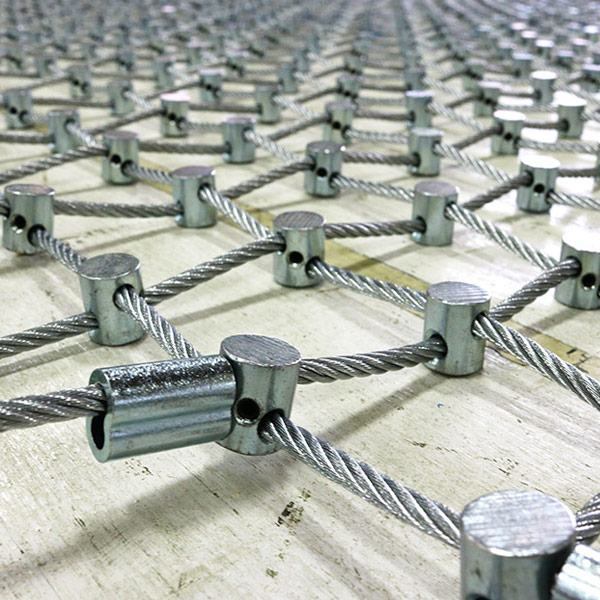 The Custom Steel Net Experts
We custom fabricate all of our steel nets on site where they are subject to strict quality inspections before being cleared for shipping. These wire nets can be crafted to fit any standard hardware attachments and we also offer custom hardware saving you valuable time and money rather than going from supplier to supplier trying to confirm and conform specifications.
The options offered online are only a small subset of our capabilities regarding the production of steel nets. We can produce nets to your requirement including custom shapes, varying mesh opening sizes, smaller gauge or high diameter cables anywhere from 1/8 inch to 1/4 inch. Choose from galvanized or stainless steel cable based on your application and budget. Loops are standard at each corner and are available at any or all exterior intersections upon request.
Apply steel nets in a preventative capacity to keep highways and work zones clear of rocks and other falling debris and be confident in knowing that they will endure the most extreme environmental conditions while retaining strength.
Uses for steel nets
Roadways
Motorists
Pedestrians
Road and Construction crews
Materials
Equipment
Infrastructure
Environmental Features
Much More!