Custom Golf Netting
More Info
When practicing your swing it can be exhausting to hunt down your balls after every swing. Try our custom cut golf practice nets to cut the hassles and hazards from your training. Golf netting is available in ¾" to 1" mesh sizes, twine sizes from #15 to #21, and breaking strengths from 125 lbs. to 210 lbs., in square or diamond meshes for even the hardest of swings.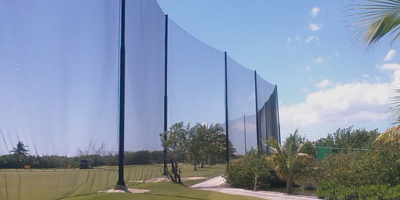 Driving Range Netting
More Info
Made with the highest quality monofilaments and UV stabilized, these barrier nets have an optimal cost-to-life replacement ratio with 16 to 20 years of service. Designed for driving ranges, protective fences, or any golf netting application, our barrier nets are heavy duty made to last with a 10 year non-prorated warranty. Choose from our other varieties of barrier nets, such as plastic or polypropylene nets, for more budget minded purchases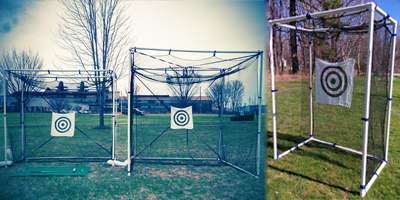 Golf Cages
More Info
Want a golf practice cage for your backyard or indoor training space? US Netting offers 3 different sized golf practice cages along with a DIY version of our golf practice cages for amateurs or pros. Small sizes great for garages and larger sizes for outdoor in the backyard or setting up at your facility.