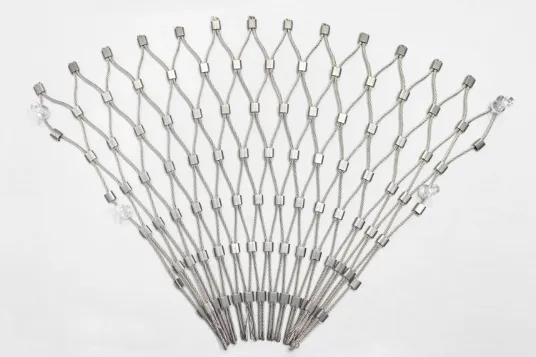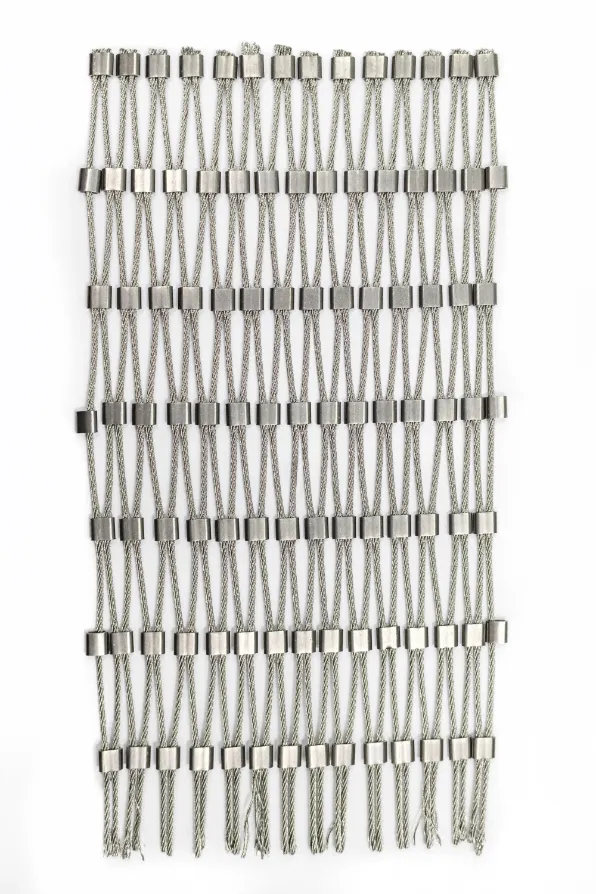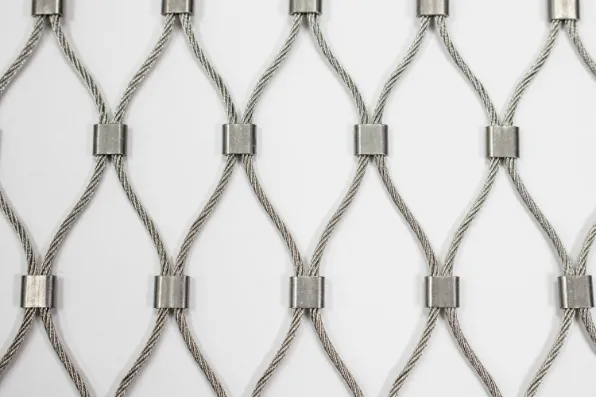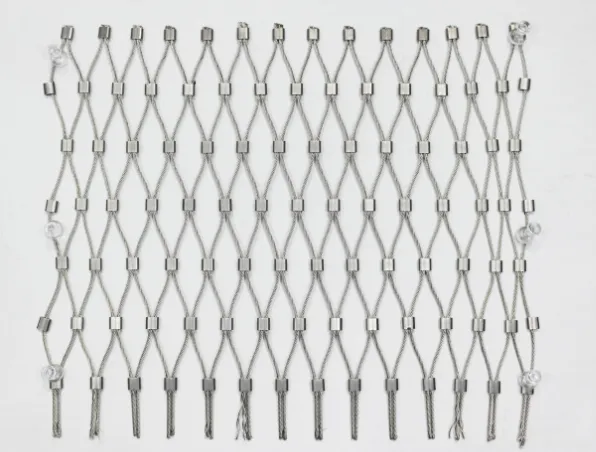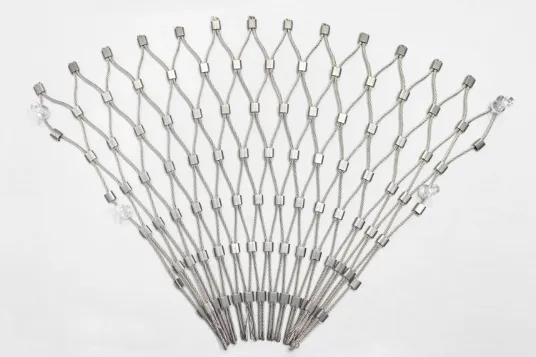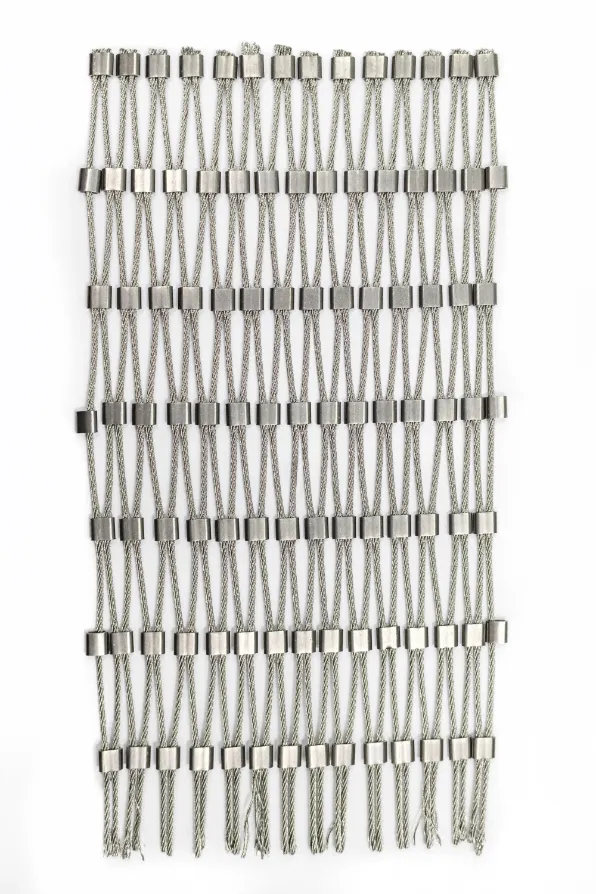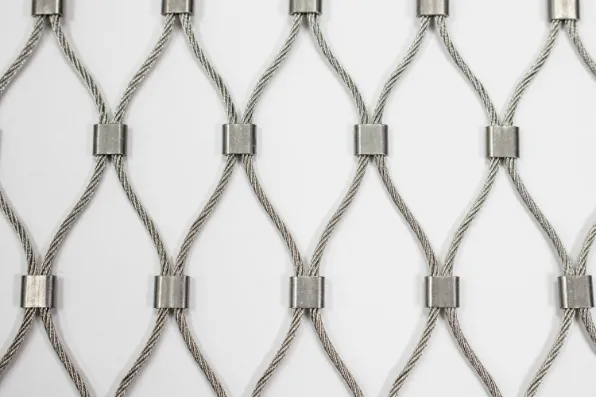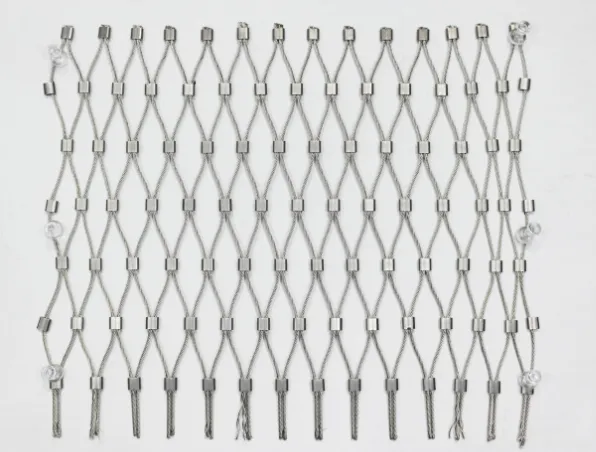 Heavy Duty Decorative Steel Netting
Product Specs:
Rope Construction: 7x7
Rope Material: 1.4401 AISI316
Ferrule Material: 1.4571/ AISI316Ti
Cable Diameter: 0.05906 inches
Mesh Width: 1.1811 inches
Mesh Height: 2.0867 inches
Min. Breaking Load Rope: 418.15 lbf
Tensile Strength Rope: 256,716.80 psi
Fire Resistance Class: A1
Corrosion Resistance Class: II
Product Description
Our heavy duty decorative steel netting can withstand severe weather conditions. We welcome outdoor uses of bridges, railings, and staircases. Install this seamless wire mesh panel to vertical poles to create a guardrail system. Promote safety for all without losing seamless style. This easy-to-install decorative net is a must if you are looking for an effective safety barrier. Our heavy duty decorative steel netting combines grit and glory for your perfect product.