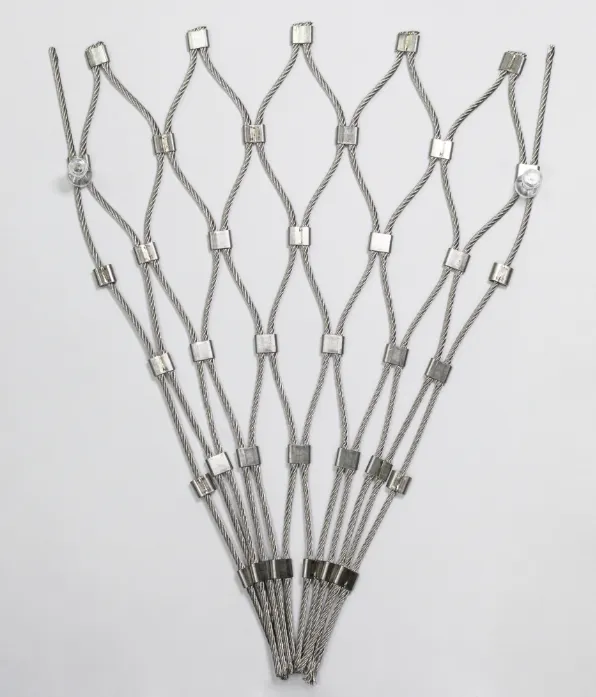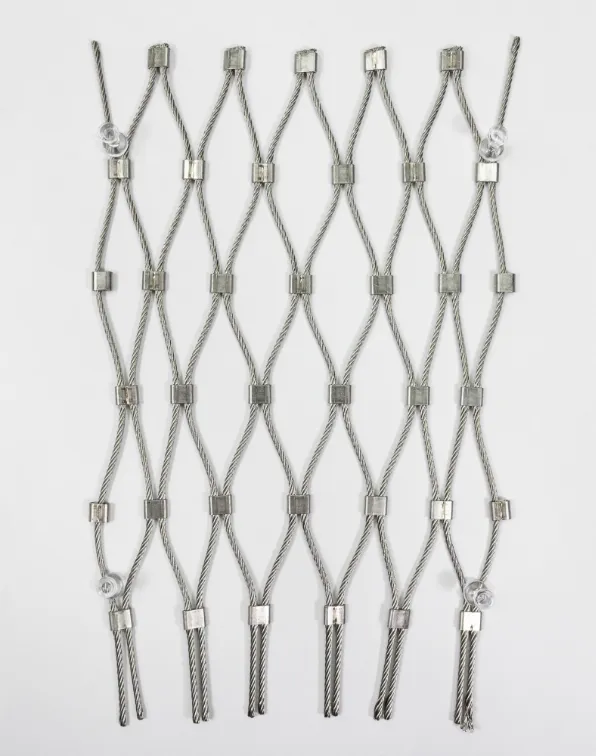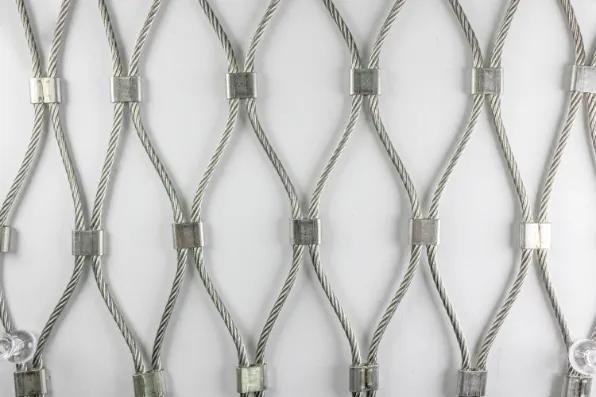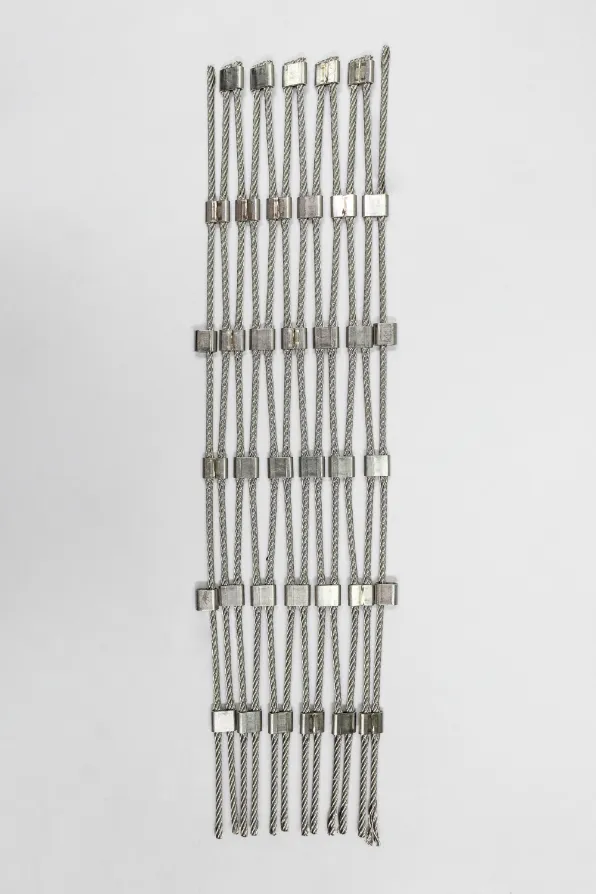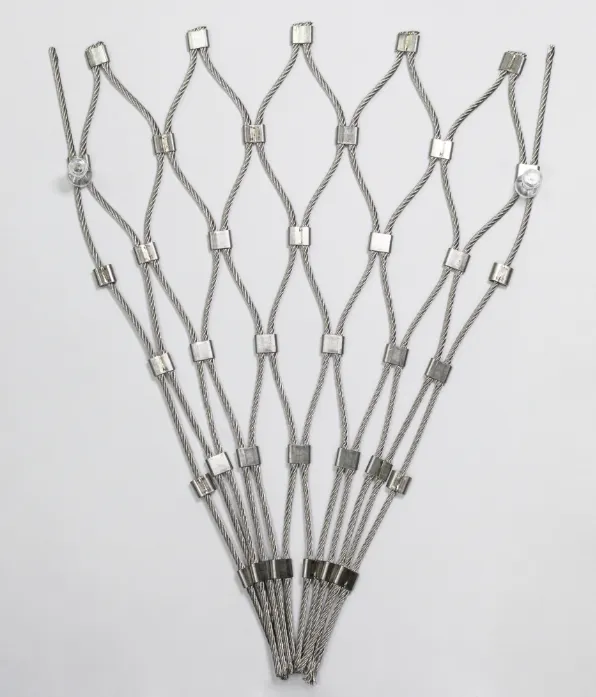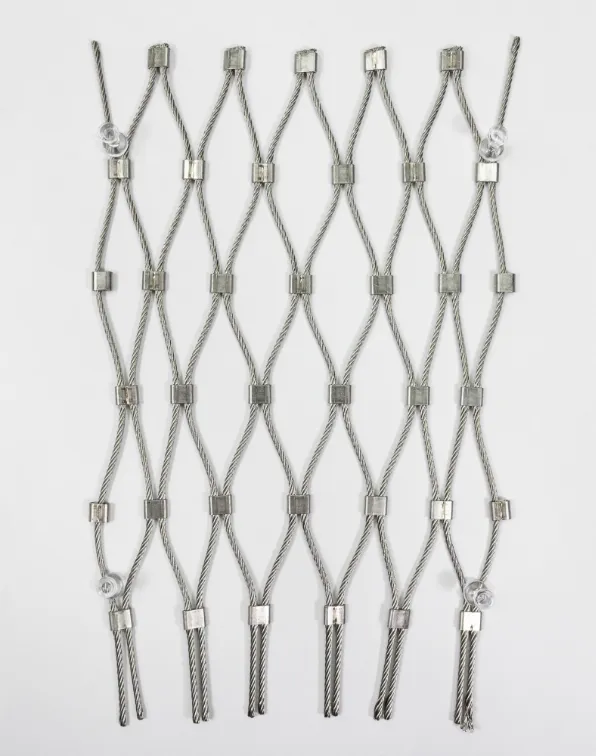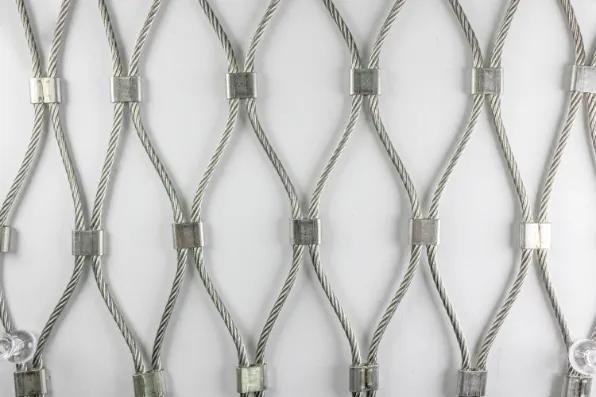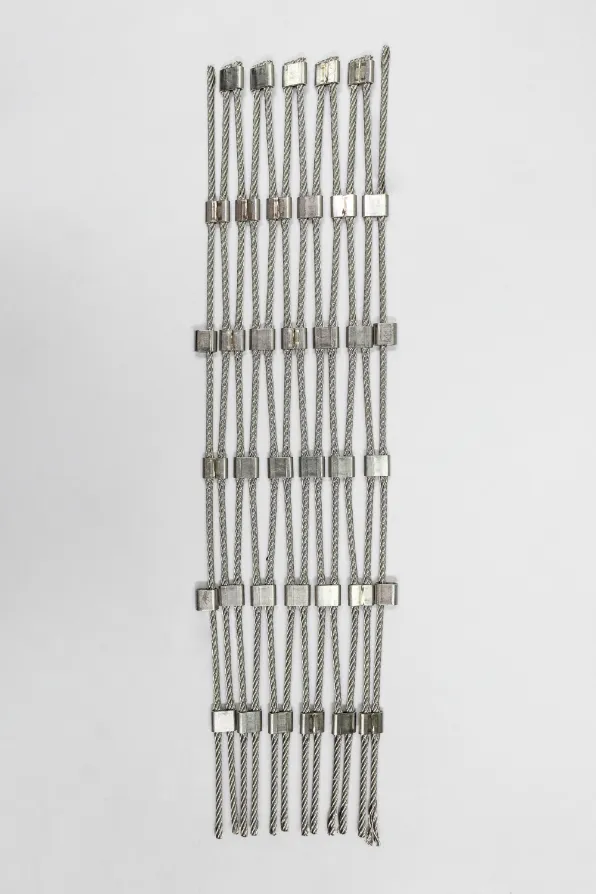 Medium Duty Decorative Steel Netting
Product Specs:
Rope Construction: 7x19
Rope Material: 1.4401 AISI316
Ferrule Material: 1.4571/ AISI316Ti
Cable Diameter: 0.0787402 inches
Mesh Width: 1.5748 inches
Mesh Height: 2.79528 inches
Min. Breaking Load Rope: 575.51 lbf
Tensile Strength Rope: 256
716.80 psi
Fire Resistance Class: A1
Corrosion Resistance Class: II
Product Description
Our medium duty decorative steel net has many applications to suit specific requirements. Indoor and outdoor railing safety is achievable with this product. With our top concern being safety, the aesthetic appeal this product has is a well-designed added bonus. Installation is quick and easy with long-lasting use. Invest in safety, style and ease today with our medium duty decorative steel net.