Netting News #22: Netting to the Rescue
If you have news that you would like share, submit articles, pictures, and ideas to

[email protected]

.
Golf Netting Mishap
I'm sure you might have seen this video below. While the video has been used for the comedic purpose across social media, it's a scary situation as the gentleman was not paying attention to how close he was to the edge and fell into the golf netting below. Thankfully, the safety netting caught him and stopped his plummet below.
As he sustained no injuries, his pride and dignity are undoubtedly hurting. If it was not for the safety netting, his whole family could have been hurting and mourning their loss.
---
Mosquito Season has Begun
Mosquitos are here and so far this year many outbreaks of West Nile have occurred in different states such as Illinois, Missouri, and Texas. One of the cases even took the life of an 8-year-old boy in Missouri after a short battle the West Nile Virus quickly ended his life.
This season is shaping up to be one of the worst with such a warm winter across the country it is growing to be a hot summer, and that increases the risk for mosquitos and sicknesses such as West Nile and Zika. Don't forget to stay protected this upcoming season with realiable mosquito netting.
---
New Featured Job: Evangel Church
US Netting handles a lot of amazing companies and projects for sports, safety, and more. However, some of our projects take over a special place in our hearts and our business.
Testimonial to Abby and Team,
I am writing to thank your company (US Netting) for being part of honoring one of our students who tragically died in a car accident. You can see a few photos of the memorial court that we made, with your assistance, in his honor.

Thank you for helping us make this a reality! We are grateful.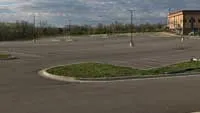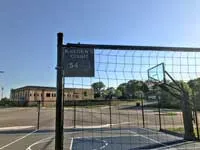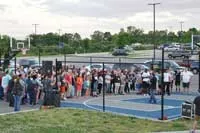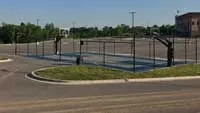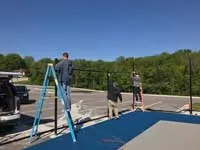 ---
Get in touch with us!
Questions? Comments? Ready to order your next custom net? Contact us for help via email ([email protected]) or call us at 1-800-331-2973 and we will be happy to assist you.
Don't forget to submit your stories!
If you have news that you would like to be heard, submit any articles, pictures, and ideas to

[email protected]

.