US Netting's Summer Product Offerings
What an exciting time of year! Summer is here and our busiest part of the season is among us. More daylight means more outdoor projects, and opportunities to take advantage of our products. US Netting would like to take this time to give some insight regarding products most often used for specific specialized applications as well as some ideas to better grow, protect, or contain.
Construction products are flying off the shelves now. US Netting is the premier retailer for custom fabricated debris netting panels that can be sent via rush delivery (additional cost applies). Debris netting is available in custom panels or rolls. Shop for debris netting with fire-retardant as well as non-fire-retardant products. Personnel fall safety netting is an important safety apparatus that is often overlooked. Our fabricators have years of specialized experience building the fall safety nets with debris liners as well as the standard personnel netting which can be used to catch falling workers on construction sites.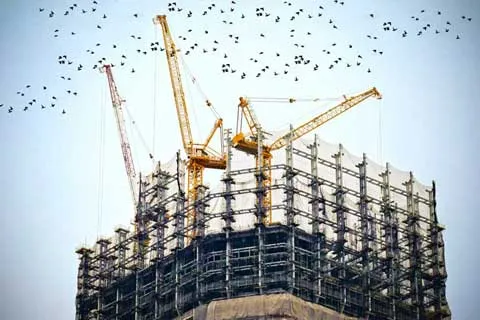 Construction isn't the only thing on the rise, worries surrounding the Zika virus have pushed the need for mosquito netting. US Netting has the largest width mosquito netting rolls available. We have several protective mosquito netting products as well including: mosquito coverings, custom panels, and curtains.
Production builds with only the finest of no-see-um grade mosquito netting which protects against the smallest of pests. Pests of other types like birds, deer, and small animals can wreak havoc on your crops. At usnetting.com we have several types of plastic barriers, knotted nylon, and knotless net products that work great for keeping pests out of particular areas or protecting fruit trees and other crops from insects and birds.
When it comes to protecting crops its not always just about the pesky animals. Sales representatives can offer custom cut configurations of shade cloth in a variety of protection levels and colors. Aluminet is a big seller and the perfect cloth for the outside of a greenhouse. It can take the place of the typical black shade cloth as it is reflective and does not absorb the heat. Aluminet's dual functionality allows it to provide shade as well as cool the greenhouse or tented area.
US Netting can deliver shade cloth in lengths up to 2000 feet and can custom fabricate and mend panels together much larger than that. Other applications include windscreens, temporary fencing, tennis courts, hail protection, bird netting, swimming pool covers, truck tarps or anywhere shading or cooling is desired.
Our sales reps are ready to go to assist you at 1-800-331-2973. They are live and ready for support from 8am – 7pm EST. If you are in need of rush delivery, custom configuration or a bulk amount of product, your best bet is to get in contact with us over the phone. If not, you can always submit an inquiry to [email protected] and we will get back to you as soon as we are able.
Signup for our newsletter for access to new products, promotions, & services