Steel Netting Guide
How much will your net hold?
You can calculate the amount of weight your Steel Net will hold by multiplying the number of cables used and the safe working load of that cable's diameter.
Please see below examples for 8ft x 8ft nets
---
Want to download the guide directly? Click the button to download our Steel Netting PDF Guide.
---
---
1/8 Inch | 340 lbs Per Cable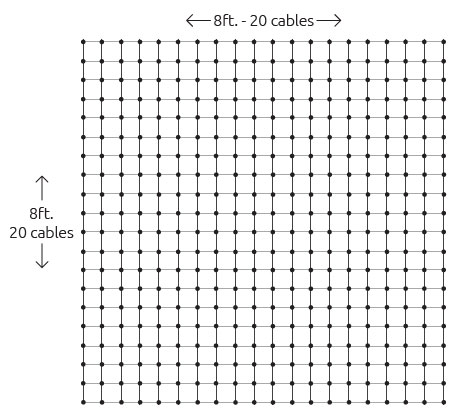 4 Inch Mesh Size
Total Cables:
40
Total Safe Working Load:
13,600lbs
40 cables x 340lbs = 13,600lbs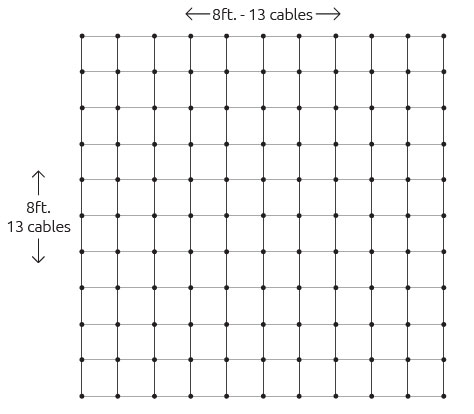 8 Inch Mesh Size
Total Cables:
26
Total Safe Working Load:
8,840lbs
26 cables x 340lbs = 8,840lbs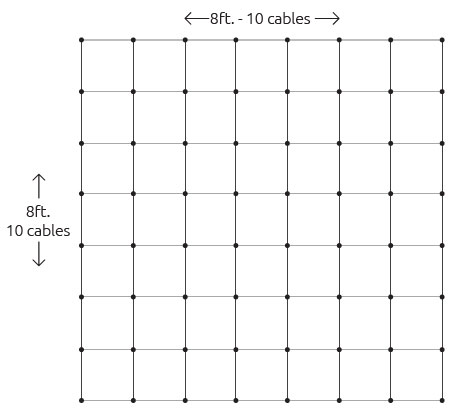 12 Inch Mesh Size
Total Cables:
20
Total Safe Working Load:
6,800lbs
20 cables x 340lbs = 6,800lbs
3/16 Inch | 840lbs Per Cable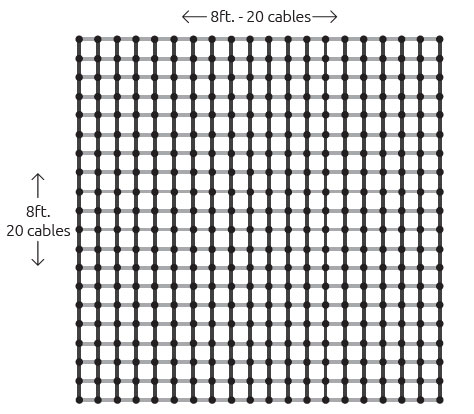 4 Inch Mesh Size
Total Cables:
40
Total Safe Working Load:
33,600lbs
40 cables x 840lbs = 33,600lbs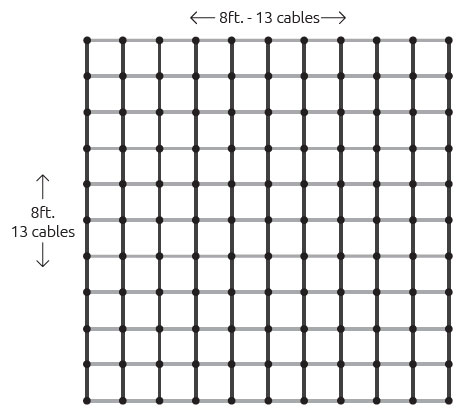 8 Inch Mesh Size
Total Cables:
26
Total Safe Working Load:
21,840lbs
26 cables x 840lbs = 21,840lbs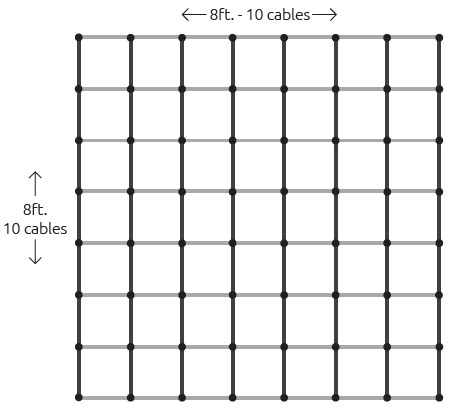 12 Inch Mesh Size
Total Cables:
20
Total Safe Working Load:
16,800lbs
20 cables x 840lbs = 16,800lbs
1/4 Inch | 1,400lbs Per Cable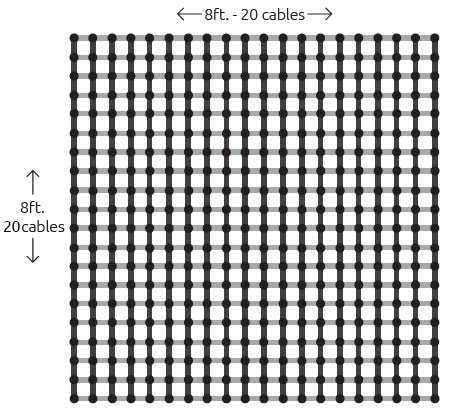 4 Inch Mesh Size
Total Cables:
40
Total Safe Working Load:
56,000lbs
40 cables x 1,400lbs = 56,000lbs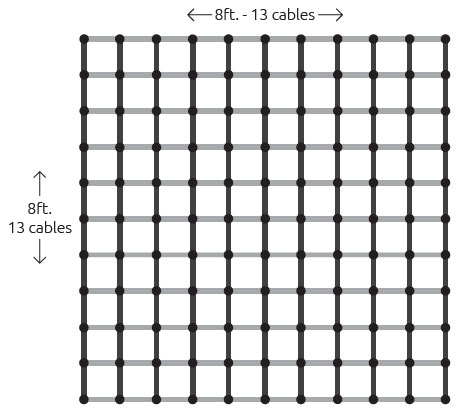 8 Inch Mesh Size
Total Cables:
26
Total Safe Working Load:
36,400lbs
26 cables x 1,400lbs = 36,400lbs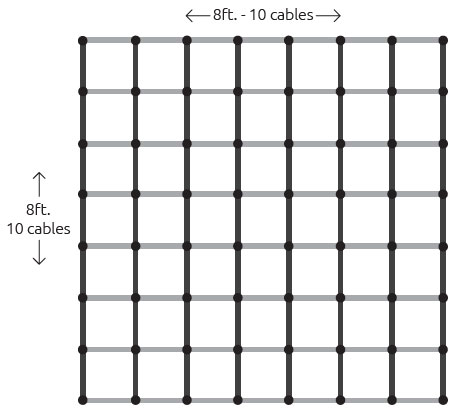 12 Inch Mesh Size
Total Cables:
20
Total Safe Working Load:
28,000lbs
20 cables x 1,400lbs = 28,000lbs