Heavyweight Army Duck Canvas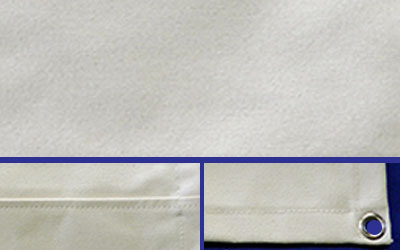 Army Duck Canvas
10.10 Army Duck, 100% Cotton (Natural Untreated Canvas)
More tightly woven than single-fill canvas for strength and durability. 10.10 oz. per square yard.
Army Duck Canvas: Custom panels
Army duck canvas is a high strength, thicker canvas that is often used in heavyweight clothing. Choose a method of purchase below and we will custom create the army duck canvas solution for you.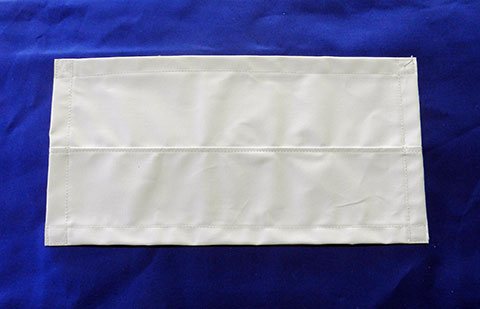 Price per sq. ft.: $11.03
Product Code: ADC-PANEL
Purchase By The Square Foot
For evenly placed grommets around the perimeter of the canvas please account for .85 per square foot.
Note: Widths greater than 60 inches will be sewn or welded together, creating a seam.
Army Duck Canvas: By the foot
Purchase Army Duck Canvas by the foot. Choose a roll width and enter in the amount of length that you would like to purchase.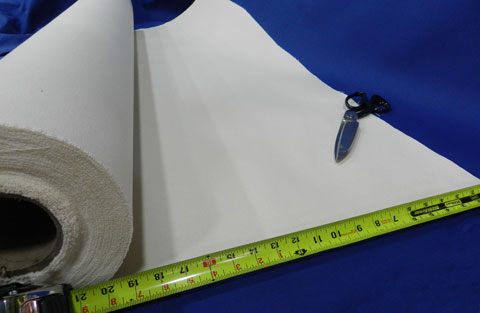 Product Code: ADCNV-37, ADCNV-63
Custom Length Army Duck Canvas
| Product Code | Width | Weight | Price(ft.) |
| --- | --- | --- | --- |
| ADCNV-37 | 37" Wide | 10.10 oz. | $2.42 |
| ADCNV-63 | 63" Wide | 10.10 oz. | $3.68 |
Army Duck Canvas: Bulk Rolls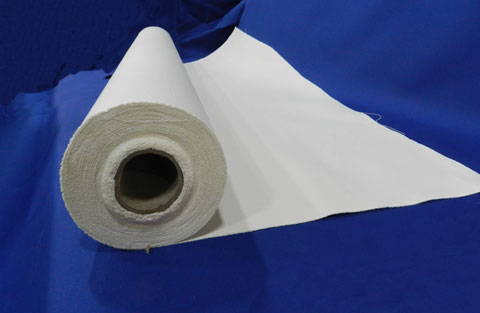 Army Duck Canvas Rolls available in 37-inch or 63-inch wide by 50 ft or 100 ft.
Product Code: ADCNV-ROLL-37100, ADCNV-ROLL-3750, ADCNV-ROLL-63100, ADCNV-ROLL-6350