The Benefits of Baseball Safety Netting in Professional Stadiums
On 20 September 2017, baseball fans and teams alike got yet another painful reminder about the importance of sports safety netting. A two-year-old girl was struck in the face by a 105-mph foul ball at Yankee Stadium, suffering multiple facial fractures and bleeding on her brain. She was released from the hospital five days later, but it was still unclear whether there would be permanent vision damage or a need for facial surgery.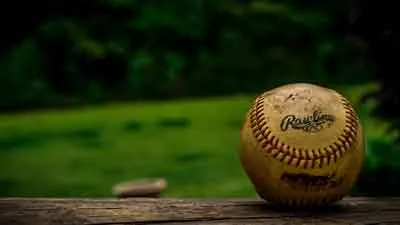 An Ongoing Problem
This accident was just the latest in a long list of serious injuries at ball parks—from broken bats as well as foul balls. A 2014 Bloomsberg News article estimated there are approximately 1,750 injuries from foul balls per season, an average occurrence at two out of every three games. Many of these are minor, and there has only been one recorded foul-ball fatality, when a 14-year-old boy died at Dodger Stadium in 1970. But a 21 September 2017 NBC News article lists several of the more horrifying examples:
"At Fenway Park in Boston in 2015, a woman sustained massive head injuries from a broken bat. In 2011, a 12-year-old boy's face was shattered by a foul ball at New York's Citi Field, where the Mets play. One fan lost vision in an eye and another fractured her skull at separate games at Atlanta's Turner Field in 2010. In 2008, at Dodger Stadium in Los Angeles, a fan's jaw was broken by an errant bat."
Such incidents prompted Major League Baseball (MLB) to recommend in 2015 that stadiums install safety netting a minimum of 70 feet up each foul line, or approximately to the start of the dugouts. Currently, all 30 MLB teams meet this standard, including the Yankees. However, that protection is not enough. The two-year-old girl was sitting farther down the third-base line. And there have been two other serious injuries at Yankee Stadium just this year: a boy hit by a broken bat in May, and a man hit in the head by a foul ball in July.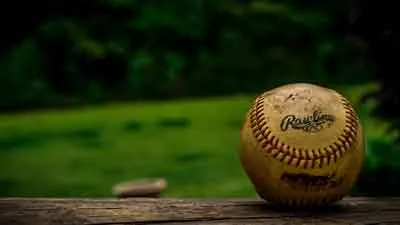 Contributing to the issue is the fact that stadiums, especially newer ones, now seat spectators closer to the action—and also to the danger zone. Ten MLB teams, including the New York Mets, have extended their safety netting beyond the league recommendations. Why haven't the rest?
Baseball Protection Solutions for Spectators
According to Jordan Kobritz, a Sport Management professor and former minor-league team owner quoted in the NBC News article, one problem is the perceived difficulty of implementing netting solutions, because each stadium has unique requirements. That's where U.S. Netting comes in. We have years of experience designing custom solutions to suit the needs of any sporting venue.
U.S. Netting offers premium quality baseball safety nets. One newer product we're excited about is a #18 High Molecular Weight Polyethylene Baseball Barrier Netting. This net has 1 ¾" mesh openings and is urethane coated for UV stabilization. It has an impressive tensile strength of 410 pounds per cord to stop flying bats and balls.
This netting also addresses another reason teams might be reluctant to expand their safety measures: a perceived loss of visibility. Kobritz believes "Most people don't like to sit behind netting. High-end seats are closer to field. . . . [and teams are] concerned that if they extend netting, fewer people will want to sit in lower seats and that will impact the bottom line." But the polyethylene net is much easier to see through than typical knotted netting. It blends with its environment to near transparency, making it an excellent choice for protecting fans without sacrificing their view of the game.
Baseball isn't the only sport in which spectator safety is a concern. U.S. Netting offers a range of protective sports netting, including high-strength hockey arena netting specially designed for those venues; golf practice cages and driving range nets; and safety netting for drone racing and competitions.
For more information about our products or to find out how we can make your warehouse a safer environment, contact our team by calling
1-800-331-2973
or e-mailing
[email protected]
today.
Sources on Baseball Safety:
Signup for our newsletter for access to new products, promotions, & services