Sports netting is so much more than just a convenience for the team owners and government supported stadiums. It offers a necessary protection against injuries for players, spectators and property. With the spring baseball teams getting ready to emerge and start their competitive season, Wrigley Field installed retractable netting in front of their new Jumbotron screen and speaker equipment.
Sports Netting for Baseball Games
How many people sitting behind home plate get hit by a pop-up fly ball each year? According to Bloomberg News, 1750 spectators is the average number that gets hit by one of those speeding hard balls.
Atlanta Magazine cited an occasion on May 20, 2014 when a young child was hit by a line drive reminding a former Braves' fan of the night that his 6-year old daughter was hit by one of those bulleting balls.
His daughter was rushed into emergency surgery for surgeons to attempt to put her little skull back together with metal plates and pins. Her skull was shattered into 31 tiny pieces.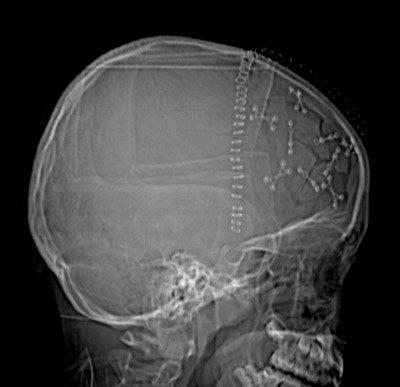 For the next six months, the little girl spent her spare time (when before this incident, she would have been riding her bike and dancing in the backyard) with "a speech pathologist, a physical therapist, the neurosurgeon, an ophthalmologist" re-learning former skills.
College baseball games are even more dangerous because they use aluminum bats that increase the acceleration, power and distance.
By the time a line ball or a pop fly is on its way to you, it's too late to protect yourself.
It takes less than 1-second for a ball shooting across the field at over 100 miles an hour to hit a spectator that is in the line of fire.
Did you know that the average speed of a baseball thrown by an 8-year old is 39 mph? Imagine that hitting your daughter, the kid next door or worse, the old lady's cat who already doesn't like balls flying into her living room window.
Dedicated to Protecting Bystanders
These are just some of the reasons that we, at US Netting, have dedicated our skills to the sports netting sector of the industry. We make sports netting for use in the backyard, public and private schools, colleges and universities as well as professional baseball fields.
Setting up a batting cage or pitching screens in your backyard or out on the community playground is simple enough that you can let the 10-years olds help out and experience the pride of creating a special area for them.
Our nets are made of 100% dyed nylon with high tenacity solution, knotted construction which come in variety of sizes batting cage frame options, and, strengths. We, also, have the ability to create custom cages and screens designed to fit your particular needs.
Protective Netting for Golf
Golf, a game often depicted as the slower lane of sports, is just as dangerous as any other sport and more so for the spectators because most are on the sidelines following their favorite golfers around the course. Even Tiger Woods clonked someone in the head at least once during a tournament in England. While it would be impossible to have netting around every viewing area on the range, it is important to use driving range netting and golf cage nets in those areas where golfers practice.
Nearly half of the incidents where people are hit by golf balls occur to groundskeepers and other workers on at the Golf Course. Most of these could easily be avoided by installing netting in designated areas. US Netting offers entire kits for both golf cages and driving range use in order that you don't have to get your product up in bits and parts. Need a large amount of golf netting?
Not a problem with us.
Choose from our series of sports netting products, each with their own price point and all with quality you can trust.
Featured photo from photographer: Rodger Mallison/Fort Worth Star-Telegram via AP Photo