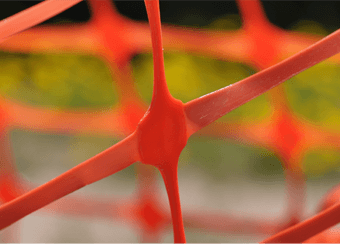 Visually signal and secure hazards
Warning barrier fence is an cost-effective fence that is as flexible in its uses as it is physically. Surround construction sites or use it to divert foot traffic for crowd control at sporting events, concerts, fairs, or carnivals. UV protected, easy to install & remove, and highly visible.
Economy Guardian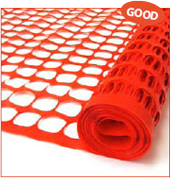 Guardian is a lightweight visual barrier suited for use around construction sites or in crowd-control applications. A highly noticeable barrier with oval mesh openings, Guardian is UV protected. Guardian is our most popular, cost-effective, and best selling barrier.
| Size (feet) | Mesh (inches) | Color | Price |
| --- | --- | --- | --- |
| 4' x 50' | 1.75" x 1.75" | Orange | $47.25 |
| 4' x 100' | 1.75" x 1.75" | Orange | $78.75 |
Order Economy Guardian Barrier Fence
Product Code: EconoGuardianWBF
Beacon Plus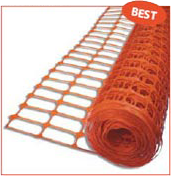 Beacon Plus is designed for protection around construction sites and manholes, or for use as a property delineator. Its bright orange color is sure to be noticed and its manufacturing process guarantees strength and durability.
| Size (feet) | Mesh (inches) | Color | Price |
| --- | --- | --- | --- |
| 4' x 50' | 3.125" x 1.75" | Orange, Green | $84.00 |
| 4' x 100' | 3.125" x 1.75" | Orange, Green | $152.25 |
Order Beacon Plus Barrier Fence
Product Code: Beacon-WBF