---
Cargo Netting Hardware/attachment Guide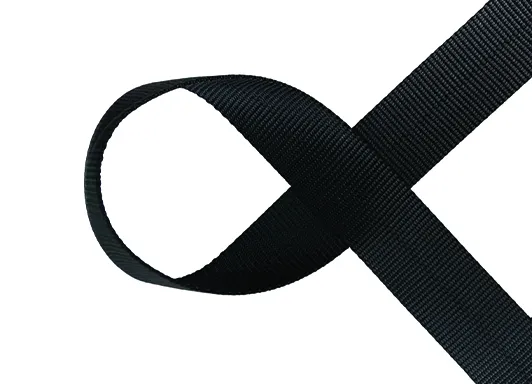 Standard Loop with 3" Inside Diameter
Loops are a cost effective, versatile, and light weight attachment option for your cargo net. All loops are 3" in diameter (inside diameter) and are sewn with a very strong stitching pattern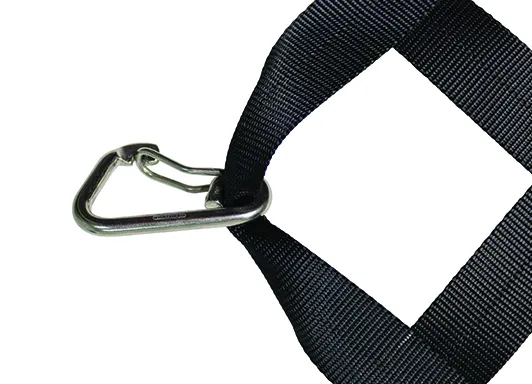 Snap Hook
Snap hooks are the most versatile and convenient hardware attachment option for your cargo net. The snap hook gate opening is 1-14" and provides great durability for your cargo net.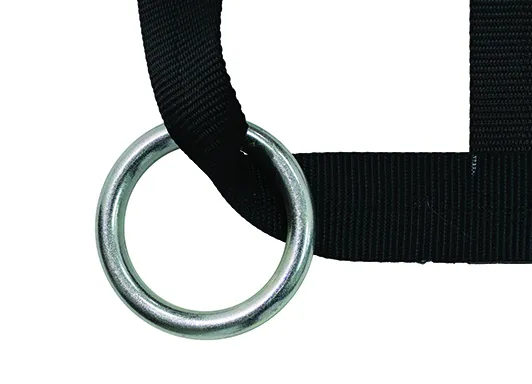 Metal Ring
Metal rings provide a convenient and strong hardware attachment for your cargo net. Although not as versatile as snap hooks, the metal rings are very strong and provide great longevity for your cargo net. The metal rings are 1/2" thick with a 3" inside diameter.
---
Cargo Netting Fabric Guide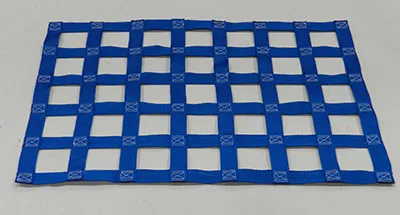 Polyester Webbing
Great strength, soft touch, and less expensive than nylon. Does not stretch like nylon will. UV resistant, will not rot or mildew. Our best selling webbing.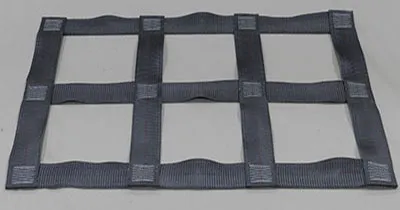 Polypropylene Webbing
Inexpensive, durable, and versatile material. Melting point 320º, Excellent resistance to mildew, acids, oil, & grease. Does NOT absorb water.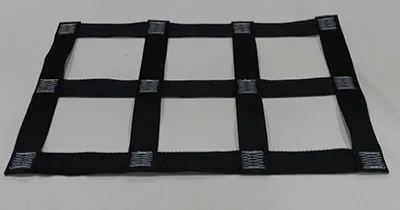 Kevlar™ Webbing
Lightweight, high strength, flame resistant, safe use in temperatures up to 400ºF, passes NFPA 1971/1981 Heat Test and NFPA 1971/1981 Flame Test.
---
Custom Cargo Netting
If you have a custom cargo netting need in regards to material, openings size, and hardware configuration that are outside of our stock items please fill out the form below and give a brief description of your needs. One of our sales engineers will reach out to you and assist you with your project.
---