General Motors Case Study: Improving Warehouse Safety with the Defender Gate
A case study on our recent project with General Motors where we supplied safety barriers with a special request.
Here at US Netting, we pride ourselves on offering custom solutions tailored to meet the specific needs of each project. In this case, General Motors was looking for a new safety barrier solution for their Lockport, New York facility but with a special request. The barrier also had to be equipped with electronics as outlined below.
End User: General Motors
Location: Lockport, NY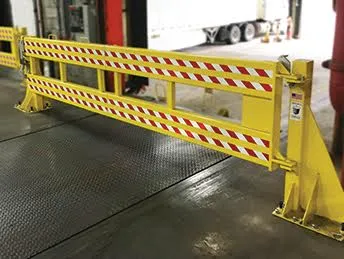 GM was looking to secure dock positions with a barrier that is tough, easy to use, and requires little to no maintenance. Their existing barrier systems were hazardous to workers, and GM did not want a barrier that would flex when pressure was applied. They were also concerned about it slipping out of the worker's hands while trying to operate the barrier. GM also wanted a barrier that had electronics so that it could be tied into their sequence of operations.
Tear out 34 existing barrier systems and replace with the Defender Gate™ barrier system.Also provide an electronic switch option so that the barrier could be tied in with their truck restraint, which would not allow the truck restraint to disengage until the barrier was closed.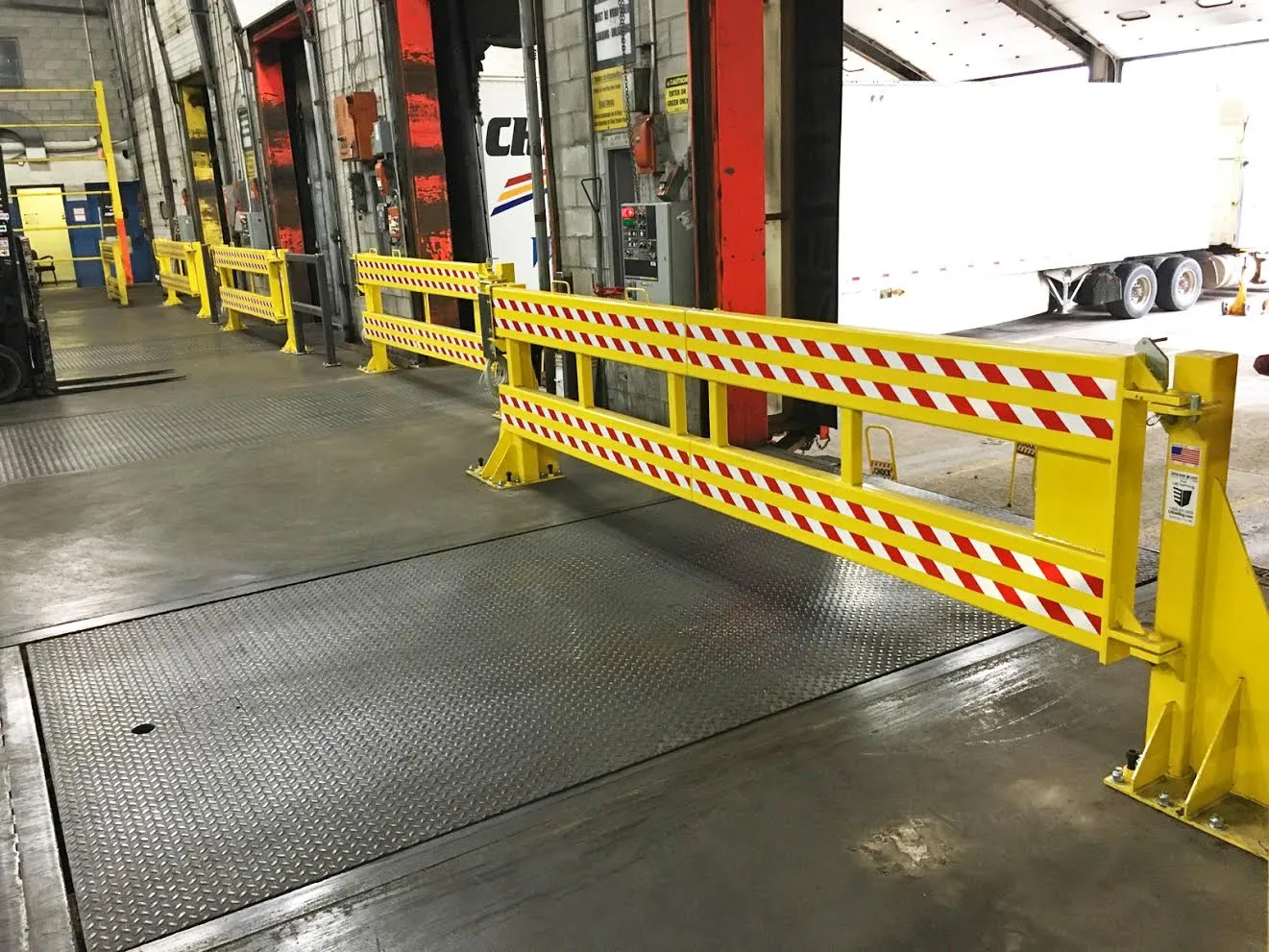 "General Motors contacted US Netting to look at our loading dock positions and ofer an alternative to our current safety barrier solution at our Lockport, NY facility. The goal was to make our loading docks safer and more secure. US Netting proposed their Defender Gate™ Safety Barrier System, and we decided to install the Defender Gates™ because they are tough, simple, and reliable. Other dock safety barriers that we looked at did not match the longevity, ease of use, and safety features of the Defender Gate™. The US Netting team was responsive and informative throughout the entire process. Thanks."
Dan Fitch
Facility Engineer
General Motors
We were able to provide GM with a customized safety barrier system for their facility because we carefully consider every job and what product is best suited for it. What works for one company may not work for another, and we're willing to put in the extra time and effort to figure out what can. We are dedicated to our clients and customers and helping them find their perfect solution.
---
Get in touch with us!
Questions? Comments? Ready to order your next custom net? Contact us for help via email ([email protected]) or call us at 1-800-331-2973 and we will be happy to assist you.
Don't forget to submit your stories!
If you have news that you would like to be heard, submit any articles, pictures, and ideas to

[email protected]

.