Netting News #40: Something New!
If you have news that you would like share, submit articles, pictures, and ideas to

[email protected]

.
Introducing our Existing Bollard Safety Net Package!
We are happy to announce the unveiling of our newest safety product: the Existing Bollard Safety Net Package!
This product, designed for those customers that already have bollards at their loading docks, uses four rings that slide over the existing bollards. A simple design makes this system easy to install and fast to transport around the jobsite to protect all dock locations.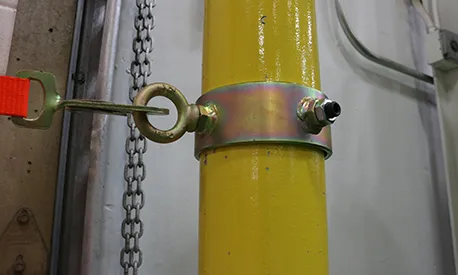 This safety net package will include everything you need: a heavy duty cargo net made from 1-inch wide polyester webbing in high-visibility safety orange with a two-inch wide webbing strap at the top. The net has six-inch on-center mesh openings and (4) three-feet long adjustment straps on each side paired with snap hooks and cam buckles for easy adjustment. The kit also comes with specially-designed mounting rings that slide over and adjust to standard bollards.
Multiple kits can be combined and assembled to cordon off your generator, electrical boxes, or other off-limits areas.
---
Horror in Vegas
Earlier this month the nation and world were rocked by the news out of Las Vegas. What started as a three-day country music festival and celebration turned into a blood-soaked massacre. Terrified concertgoers were left laying on the ground or running for their lives. Over 500 people left that evening injured from gunfire or trampled in the stampede of individuals running to escape the gunfire. Numbers climbing to over 50 singular individuals have lost their lives so far in this horror, with many others remaining in critical condition.
Perched on the 32nd floor of the Mandalay Bay Resort overlooking a crowd of 22,000 people, a man unleashed a reign of horror upon this celebration in what is being considered the deadliest mass shooting in American history, followed by the Orlando shootings that killed 49 people last year.
Our thoughts and hearts go out to everyone in Las Vegas and all those affected by this horrific incident.
---
Fatal Facts!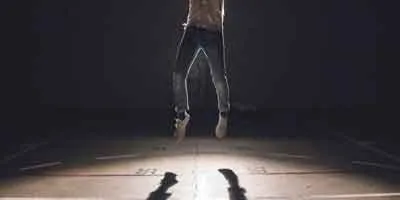 Our friends over at Safety and Health Magazine have recently talked about warehouse falls from pallets elevated by a forklift. They spoke about preventing workers from being injured from falls and how to prevent such fatalities, recommending the following actions:
Restrict workers from riding pallets being moved by forklifts or provide properly designed equipment for lifting workers.
Provide proper tools and equipment for every job.
Provide (and require) the proper training to workers who operate and work around forklifts.
Finally, provide fall safety protection!
While this is just what OSHA requires, we can always do more to step above that and excel in the world of fall safety. Within the article, they spoke about a man who fell just 7 feet to his death. This proves that no amount of safety is too much in the terms of life and death. With the proper education and equipment we can reduce and/or eliminate fall safety injuries and even death.
---
Get in touch with us!
Questions? Comments? Ready to order your next custom net? Contact us for help via email ([email protected]) or call us at 1-800-331-2973 and we will be happy to assist you.
Don't forget to submit your stories!
If you have news that you would like to be heard, submit any articles, pictures, and ideas to

[email protected]

.
Signup for our newsletter for access to new products, promotions, & services