Netting News #37
Pave The Way
If you have news that you would like share, submit articles, pictures, and ideas to

[email protected]

.
Airbag for Robots
Workers in car factories and plants have been at a very particular risk since 1979, shortly after the first run of the first Ford Fiesta was unveiled. And now, for the first time in the over 100 year history of a Ford Motor plant in Michigan, a young worker has been killed by a robot.
Two years ago a robot crushed a 22-year-old man at a Volkswagen factory in Germany after he became trapped in an area that was off-limits to human workers. With the recent events at Ford Motor Company and Volkswagen, car makers and entrepreneurs are working on a new idea to safeguard robotic and human interactions. Since 1987, 38 robot-related incidents have occurred around the world, resulting in loss of limbs, serious bodily injury, and even and fatality.
To safeguard this issue, researchers are looking at installing airbags on robots, creating a cushion of air (the same way the ones in your car work) between the robot and worker in the event of a robotic mishap. This development has led to faster-moving robots and better-protected workers.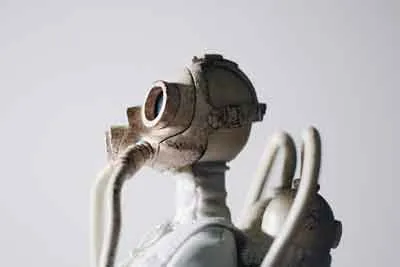 ---
Forklift Heros
Last week a man by the name of David Villarreal-Balderas spent over an hour pulling a buried car out of a wet sandy beach. David used a forklift to retrieve the buried red Honda belonging to Chris Burns.
The car was left near the beach before Hurricane Harvey's landfall and became buried in thick wet sand during the massive storm. The vehicle was buried so deep beneath the sand that it was possible for other vehicles to drive over Burns' Honda. After seeing a post about the vehicle on the Internet, Villarreal-Balderas quickly came to the rescue (after contacting the local authorities for permission of course.) Once he removed the twisted and mangled car from the sand, he left it on a beach access road. He then contacted Burns that his vehicle was free and warned Burns to remove it quickly to avoid impound fees.
---
First in the World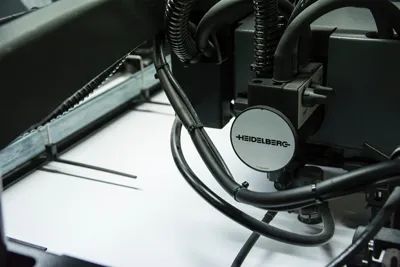 As many of us have noticed, 3D printing is quickly becoming the way of the future. One small company in Buffalo, New York is looking further into the full 3D printing process, during what many are calling Buffalo's "4th Industrial Revolution".
Instead of focusing on the printing process, PostProcess Technologies are looking at the automation of what is called "post-printing" for the industrial and manufacturing industry and are said to be making Buffalo a leader in this technology. What is post printing? Right now when a product is finished in a 3D printer, it's very rough and jagged and has to be smoothed out by hand in a process that can take hours and can be very inconsistent. PostProcess Technologies is looking to improve this process through machines and software that will make "post-printing" fully automated, saving time and labor.
---
Get in touch with us!
Questions? Comments? Ready to order your next custom net? Contact us for help via email ([email protected]) or call us at 1-800-331-2973 and we will be happy to assist you.
Don't forget to submit your stories!
If you have news that you would like to be heard, submit any articles, pictures, and ideas to

[email protected]

.
Signup for our newsletter for access to new products, promotions, & services