Netting News #25: Renovating the Old
If you have news that you would like share, submit articles, pictures, and ideas to

[email protected]

.
Renovating the Old For the New
Many old towns and cities within the United States have grown and evolved from being industrial epicenters to now being small towns based on medical supplies and care and tourism. Cities like our very own Erie Pennsylvania, and nearby friends of Cleveland Ohio, Buffalo New York, and Pittsburgh Pennsylvania. The once booming manufacturing towns once housed thousands of hundreds of hard working Americans. However, today this is not the case.
In the last twenty years manufacturing and industrial sites have shut down, closed, or moved out of our towns and cities leaving behind rusting warehouses and thousands of families without income. Recently began to change, with the knowledge and a lot of fighting and arguing much of the old industrial sites along the Shores of Lake Erie are being revitalized.
The City of Cleveland has been fighting since 2014 to give their city a facelift. The old waterfront that is currently packed full of industrial sites will soon be home to two corporate headquarters over 1,000 new apartments, restaurants, museums, and even a park! While this is still a constant work in progress, the plans are coming along bit by bit to bring back the city of Cleveland.
Buffalo New York has done something similar to this, but with their crazy twist. It's called Canalside. A 21-acre park that was once home to many industrial buildings keeping the old Buffalo feels this park is now home to many soccer fields, music festivals, and even its boardwalk.
Many towns cities and waterfronts have taken this downfall in manufacturing to create more. From parks to apartments. Does this change the way we live? Will it have an impact on our future in manufacturing? Only time will tell.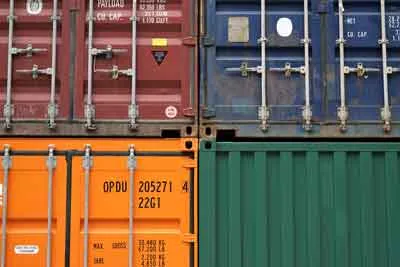 ---
Welcome GM
In the past few years, General Motors has caused a significant amount of controversy in the world. However, recently announced General Motors has taken to the streets of Arlington, Texas. They plan on building a new assembly plant!
The new facility will bring in more than 850 new jobs onto of the 7,000 new jobs they announced earlier this year. General Motors also announced earlier this year that they would be investing $1 Billion in the U.S. This announcement came shortly after being inducted into the Climate Leadership Council as a Founding Member.
Keeping our air clean and our home country pushing forward great job GM, we can't wait to see what you have planned next.
---
Missing the Boat
In the past few weeks a lot of policies have been on the subject to change, rolled back, or completely removed. One of them is the Cuba Policy that opened the roadblock of American trade and travel to the small island. Cuba would hold 11% of the US corn export market that would be more than 250,000 metric tons of corn each year.
This would not only boost our economy but also our agricultural advancements for the United States. A country like Cuba with 11 million people and just 90 miles away would boost that need for corn helping our profits and boosting our exports.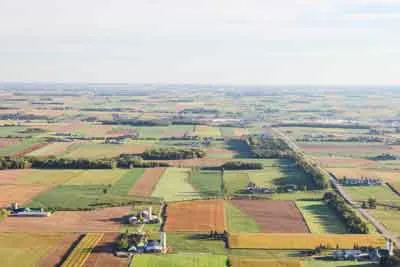 ---
Get in touch with us!
Questions? Comments? Ready to order your next custom net? Contact us for help via email ([email protected]) or call us at 1-800-331-2973 and we will be happy to assist you.
Don't forget to submit your stories!
If you have news that you would like to be heard, submit any articles, pictures, and ideas to

[email protected]

.
Signup for our newsletter for access to new products, promotions, & services