Netting News #24
All New!
If you have news that you would like share, submit articles, pictures, and ideas to

[email protected]

.
Solar Paint
In the future, we will have flying cars, teleportation, and paint that powers your home. One of the two is becoming very close to being sold in stores! Researchers from RMIT University in Australia said that they have found by mixing a compound with titanium oxide it will allow the sun to be absorbed into a hydrogen fuel from solar energy! This fuel can be stored in batteries to give you enough power all year round.
This concept has come just months after everyone's favorite billionaire announced solar roofing tiles! It's looking that our homes, skyscrapers, and warehouses will be powered by the sun.
---
Ice Stupa
Stupa? What is a Stupa? Well in the small area of Ladakh near India. An extensive mountain range runs in the middle of the desert. However, the late spring season leaves the people of this city without water. Without water, the people end up dying from dehydration. However, a new plan has been devised by a group of individuals called the Ice Stupa Project.
What is a Stupa? It's a tower of ice! After a few years researching winters they have come up with a way to stop wasting the water that is frozen higher in the mountains by running pipes down to specific points allowing them to act like glaciers freezing and creating large ice mountains. This is great because the ice won't begin to melt in this area until the late spring when the people of the region have the largest problem with dehydration.
---
New from Amazon!
Amazon is filled with twists turns and a multitude of products. One that has been building in the past few years across Amazon is the concept of Amazon's Prime Air. If you don't know what Prime Air is it's a shipping service that Amazon is trying to start using drones. That way shipping times for some items could be under 2 hours of time.
The newest development in this concept is a "virtual safety shroud" that will protect people, animals, and buildings won't be hurt or injured. This way the drone can shut off propellers when it sees something in front of it. This is a significant feature for drones as the propellers are the only thing keeping them flying and moving.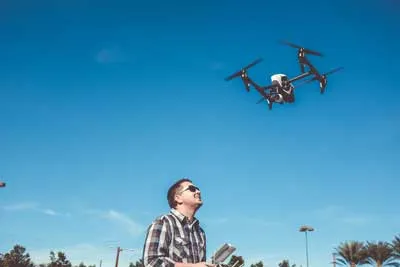 ---
Get in touch with us!
Questions? Comments? Ready to order your next custom net? Contact us for help via email ([email protected]) or call us at 1-800-331-2973 and we will be happy to assist you.
Don't forget to submit your stories!
If you have news that you would like to be heard, submit any articles, pictures, and ideas to

[email protected]

.
Signup for our newsletter for access to new products, promotions, & services