Netting News #23: Manufacturing Future
If you have news that you would like share, submit articles, pictures, and ideas to

[email protected]

.
Manufacturing for Millennials
Millennials have been building a new generation of a workforce in areas of technology, science, and business. However, one place that is much time overlooked is manufacturing. However many individuals in this younger generation are jumping at careers in manufacturing. For three reasons.
1.Well paying Positions - According to the National Tooling and Machining Association, those in a manufacturing related job in America tend to make $15,000 per year more than other job fields.
2. Flexible work environment with changing technology and social landscape: working in the shop doesn't have a very strict dress code and allow workers to move allowing for social interaction and building friendships within the company.
3. Less time is sitting in a classroom. Many times machines and welding torches don't end up in class. However, trade schools and programs in many high schools offer training in many different occupations.
Many times a certification will push a young millennial onto a fast track within a shop or apprenticeship. This is perfect for American business and products to have a young generation entering the workforce.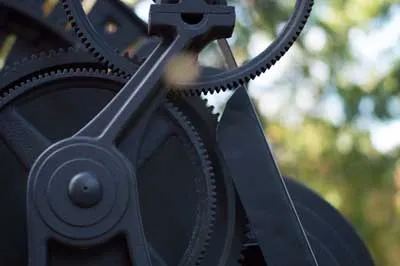 Photo by
Chester Alvarez
---
Cash Crop
For many gardening is therapeutic for others, it's a way of life, and for others, it's how they cope with the loss of their father like Jason Mauck. Jason took to the fields after his father's year-long battle with cancer. Much grief took this farmer's heart, but he invested his time and resourced into something different.
By using different height plants and crops, he was able to grow his radishes at the same time as his winter wheat in the fall of 2015. This suppressed weeds and allowed the soil to keep a good flow of nitrogen for growth. Keeping this green cover with crops like wheat corn and other taller crops paired with smaller crops like soybeans and radishes it reduces the need for pesticides as well as weeding the garden this idea is being called Constant Canopy.
---
Reinventing the Helicopter
Nearly one-hundred years later the Helicopter is finally being reinvented. Surefly is officially on the global stage and believes it will be a major stop in the aviation industry. Allowing battery operated mobility (with backup gas generators) to be the next big thing. The ability to carry up to 400 lbs and travel up to 70 miles at one time this is a great start to our future.
While each model will be pilot operated plans in the future include autonomous flight. The idea of autonomous flight is perfect for commuters military and even agriculture! Test flights will start later this year and is intended to land full certification by 2020.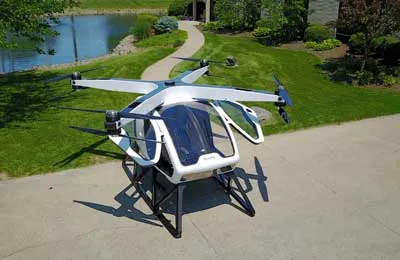 ---
Get in touch with us!
Questions? Comments? Ready to order your next custom net? Contact us for help via email ([email protected]) or call us at 1-800-331-2973 and we will be happy to assist you.
Don't forget to submit your stories!
If you have news that you would like to be heard, submit any articles, pictures, and ideas to

[email protected]

.
Signup for our newsletter for access to new products, promotions, & services