Netting News #18: Keeping Clean
If you have news that you would like share, submit articles, pictures, and ideas to

[email protected]

.
How Bird Netting Will Keep Things Clean for Property Managers
Office buildings, warehouse roofs, silos, and others can all suffer from pests such as roosting pigeons. However to prevent birds from entering and making your building its new home, without paying rent, and possibly leading to a massive mess on what was once a clean building.
However, bird netting can act as the ideal cover to keep birds out! This single investment can help eliminate mess on your property.
Don't forget! How many birds have found a way into your warehouse, production line, or loading dock? Don't give them a place to roost. Bird Droppings can result in slip-and-fall accidents and cause dangers in food related products as they can quickly become contaminated. Heavy Duty Bird Netting is a great way to deter birds from roosting in warehouses saving you what could be thousands of dollars in product and production time.
---
Melted Chocolate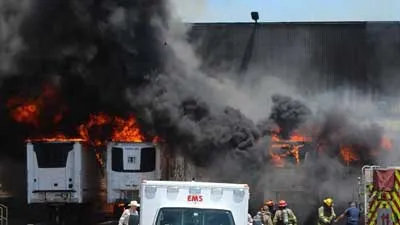 Stan Parker
This past week was an eventful week! One thing that slipped past your newsfeed was the industrial fire at the Mars Chocolate Facility in Waco, Texas. That's right the famous makers of the Milky Way, 3 Musketeers, and of course, the Mars Bar had a fire.
The fire started shortly after 1 pm and reportedly began on a truck that was backed against the loading docks of the warehouse. Thankfully there were no injuries in this tragic event. However, the high winds made the fire difficult to fight and quickly spread to other trucks.
Thankfully everyone made it out safe, and it did not affect the downtown traffic of Waco too badly!
---
Cyber Security and Techology at Home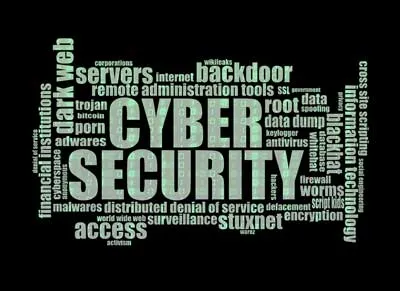 What happens when technology and industry come together? Will we end up with pink and purple cars with unique internet designed logos upon our vehicles? The largest threat to the robots in our factories is hacking and cybersecurity. Fearfully the security of large robots such as the arms and tools used within a vehicle manufacturing plant. As you may imagine, this could be dangerous in the wrong hands by just changing the code you can control the arms to do whatever you wanted. Simply with a $10 USB drive plugged into a computer's port.
What about at home? Well, we have all seen the robot vacuums as well products like Google Home or Amazon's Alexa. Things like this can allow people to hack into your local internet that the product runs on. Giving access to purchases, internet data, and even your private documents.
How can I protect myself and my business? For a business, this is easy: make sure your network is secure and clear of loopholes this can be achieved by hiring a cybersecurity team. For your home, you won't necessarily have the same kind of attacks as you would while running a business. However, this does not mean you're safe on the net. Properly set up your network and keep and eye on the speed of your net. It can be that simple, yes a lot more detail can go into that, however by keeping your attention toward your security.
---
Get in touch with us!
Questions? Comments? Ready to order your next custom net? Contact us for help via email ([email protected]) or call us at 1-800-331-2973 and we will be happy to assist you.
Don't forget to submit your stories!
If you have news that you would like to be heard, submit any articles, pictures, and ideas to

[email protected]

.
Signup for our newsletter for access to new products, promotions, & services