How Netting Can Help Save America's Infrastructure
America's infrastructure—the roads, bridges, airports, railways, dams, and levees that connect us all and hold things together—is in trouble. The American Society of Civil Engineers (ASCE) issues an Infrastructure Report Card every four years, evaluating the condition of our infrastructure in sixteen categories. The 2017 report includes only one B (for rails), three C's, and twelve D's (including roads, transit, dams, and levees). In fact, our nation has been earning D averages since 1998, and the problems will only get worse as structures continue to age and experience increased wear and tear from constant use.
Here are some other alarming statistics from this year's report and additional sources:
The ASCE estimates that poor infrastructure costs the average American family $3,400 per year in a variety of ways, such as time stuck in traffic (or vehicle damage) on bad roads; higher costs to transport goods passed on to the consumer; and flood damage when a water main or a levee fails.
9.1% of bridges (that's more than 56,000 bridges) are rated as "structurally deficient"—which can lead to disasters such as the 2007 collapse of the Interstate 35W bridge over the Mississippi River in Minneapolis during rush hour.
17% of dams (some 15,498 of them) are considered "high hazard potential," and 70% of all U.S. dams will be more than 50 years old by 2020. The February 2017 Oroville Dam spillway failure in California caused an evacuation of almost 200,000 people.
Nearly one-third (32%) of U.S. interstates, freeways, and other major urban roads are considered to be in substandard or poor condition, while 39% are in mediocre or fair condition, and only 28% are considered good, according to a November 2016 report by TRIP, a national transportation research group.
One of President Trump's many campaign promises was to spend $1 trillion on infrastructure improvements. Even that may not be enough; the U.S. Department of Transportation estimates that bringing interstates and highways alone up to standard could cost up to $1 trillion. Plans are reportedly underway to put together a legislation package, though details on timelines and funding remain unclear.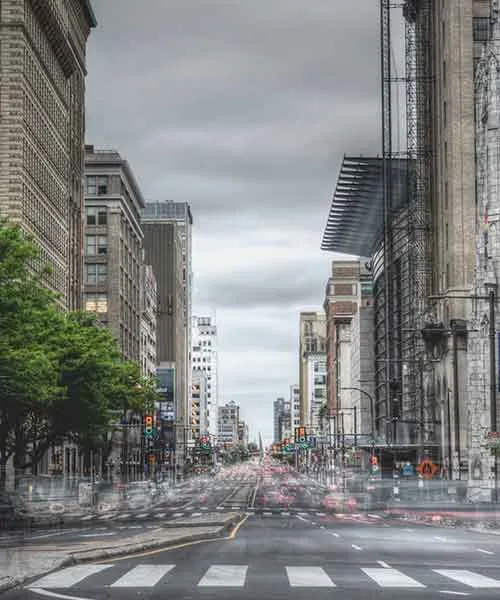 image from to
Stephanie Sharlow
What is clear is that a lot of construction and repair work will need to be done, on thousands of projects across the nation. And that's where netting comes in.
Steel netting can be used to reinforce structures such as bridges or to contain boulders and debris in case of collapse, protecting workers and motorists on roads. It is powerful and durable, yet flexible. An 8' x 8' steel net with 1/8 inch cable diameter and 12-inch mesh size can safely withstand a working load of 6,800 pounds, while the same size net with ¼ inch cable and 4-inch mesh can handle 56,000 pounds.
US Netting offers steel netting in both galvanized and stainless steel varieties. Galvanized steel is coated with zinc (either by hot-dipping in liquid zinc or submersion in an electrolyte bath) to prevent corrosion. Stainless steel has at least 10% chromium added to the molten steel to infuse corrosion protection throughout the finished product. Our steel netting is fabricated (and thoroughly inspected) right here in America, and we can create a wide range of custom specifications to suit any project needs.
Construction projects, especially those on bridges, dams, or anyplace heights are involved, will also require fall safety netting and debris netting. US Netting offers a range of safety nets that meet or exceed standards established by the Occupational Safety and Health Administration (OSHA).
Repairing our infrastructure is vital for the safety of the American people and the health of our nation's economy. US Netting is proud to provide netting products that can contribute to these efforts. For your infrastructure-related project needs, call our team at 1-800-331-2973 or e-mail [email protected] for quotes and more information.
Sources:
Or feel free to check out our cargo netting solutions at us netting
Signup for our newsletter for access to new products, promotions, & services