Netting News by US Netting is a weekly update of news across the United States. Covering the best in manufacturing from innovation to industry growth. We can't wait to enjoy this year with you one week at a time. Don't forget if you want even more up to date news in the netting world 'like' us on Facebook or follow us on Twitter
We want to hear from you!
If you have news that you would like share, submit articles, pictures, and ideas to [email protected].
---
Halftime Drone Show
While we all still sit here scratching our heads on how the Patriots came back to beat the Falcons. We can all agree that the halftime show was filled with some awesome drones!
In case you missed it Lady Gaga's Super Bowl Halftime performance featured a never before seen show. 300 synchronized drones gracefully danced in formation thanks to INTEL's Shooting Star Drones. While we now know this was pre-recorded a week before due to FAA regulations and weather concerns. Not to mention the 34.5 mile ban on drones within the stadium limits during game day.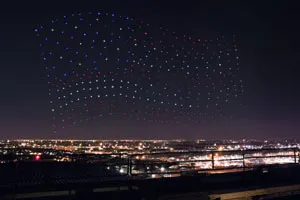 Photo from CNet.com
Along with being pre-recorded, the Shooting Star drones had to sign special waivers from the FAA to fly up to the 700 foot in the air.
The FAA has now estimated that by the year 2020 there will be 4.3 million hobbyist drones sold.
Just Lego and Relax a Little
Think back long ago sitting on the floor of your living room with a brand new lego set. Remember that excitement remember how much simpler things used to be.
A blog by the name of Little Brick Pastoral did just that. By celebrating the story of Australian agriculture with a small 4.5cm tall farmer. Spending his day working hard fixing machinery, baling hay, planting crops, and much more.
This little mini-figure has built himself into the hearts of millions. By becoming a national and nearly international celebrity. Promoting the message of agriculture and it's importance in schools and via social media.
You can check out Little Brick Pastoral on Facebook or on the blog here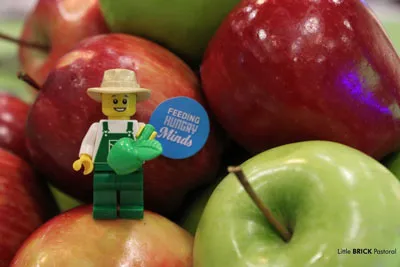 Photo from Little Brick Pastoral
Mosquitos don't like Horseradish
Researchers at Lund University in Sweden have taken a small step in understanding the way mosquitos act. According to this study temperature is one of the largest factors in the behavior of mosquitos. However, items like horseradish, mustard, cinnamon, and wasabi have shown similar effects as temperature would.
In another study a few years earlier the same group of researchers produced a human receptor, and tested it against an artificial cell membrane. This same study is now being used to test the same effects of the malaria infected mosquito.
This could lead us to a better method of protection against such mosquitos.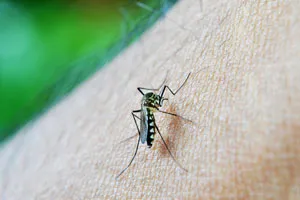 High Wire Accident
This past week if you missed it five circus performers were injured after plummeting 20-25 feet from an eight-person pyramid. This high wire stunt was being performed without a safety net at the Florida circus.
While it's reported none of the injuries were life-threatening, and that everyone is expected to make a full recovery. Including those in critical condition.
The performers had been practicing the particular stunt twice a day since late December of 2016, but as they say the show must go on. We hope for a speedy recovery for the performers.
---
Get in touch with us!
Questions? Comments? Ready to order your next custom net? Contact us for help via email ([email protected]) or call us at 1-800-331-2973 and we will be happy to assist you.
Don't forget to submit your stories!
If you have news that you would like to be heard, submit any articles, pictures, and ideas to [email protected].