Netting News by US Netting is a weekly update of news across the United States. Covering the best in manufacturing from innovation to industry growth. We can't wait to enjoy this year with you one week at a time. Don't forget if you want even more up to date news in the netting world 'like' us on Facebook or follow us on Twitter
We want to hear from you!
If you have news that you would like share, submit articles, pictures, and ideas to [email protected].
---
Hatch Netting!
Newly updated page on US Netting
An update has been made to US Netting. We have recently updated our hatch netting page! Making it easier to view order and learn about the different nets we offer.
Our hatch netting fall-through protection system reduces the risk of death or injury from a hatch or pit. This net meets and/or exceeds applicable OSHA and ANSI regulations.
OSHA 1910.23 Conformance
OSHA 1910.145 Label Specification
OSHA 1910.144 Color Specification
OSHA 1926.105 Safety Nets
The netting is made with a UV-resistant Polyester with a minimum breaking strength of 3,800 lbs. This lightweight prevention system is a lightweight solution for any hatch oil pit or nearly any fall-through risk. The best part is US Netting, the Custom Netting Experts are able to construct nearly any shape and size for your facility.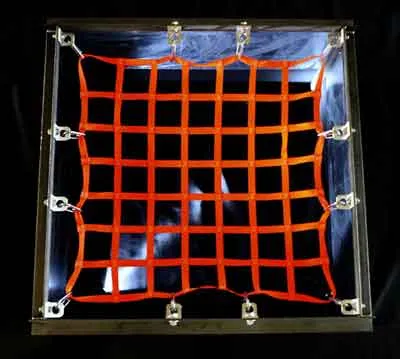 Battle of the Birds
What happens when a Canadian goose gets stuck in an airplane engine? If you have watched the Tom Hanks Movie "Sully" you'll know exactly what happens. It's not good for both the bird and the large airplane engine. One small start-up has an idea to combat that and that is drones.
This drone designed to look and even fly like a flapping creature of prey. Clear Flight Solutions' Robird is a drone that is designed to scare away birds such as geese to keep the runways of airports free of such dangers.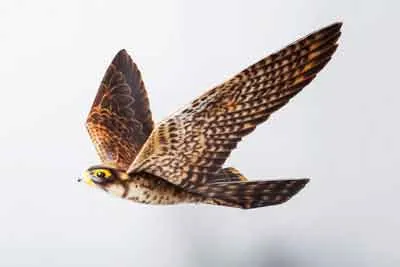 Photo from Techcrunch.com
The advantage of using a drone over an actual bird of prey is it's remote-controlled, the owner does not need to feed it, and more than one may share a large airspace at the same time. This project has taken nearly 15 years to get the flapping drone ready enough to fly with full control. Just like a sheepdog is used to control sheep. This raptor is used to control the geese and lead them away from the dangers in an airspace.
At this time, the company is not ready for full-scale orders or requests. Yet, they have already been requested by many large airports, private owners of smaller jets, and even military personnel.
Read More Here
From Drought to Mudslide: the story of California
In the last 5 years a horrible drought has hit and nearly taken over the California canyons. In what some consider bone dry conditions water has become very scares and nearly non existent. Creeks and streams have disappeared and nearly became nonexistent.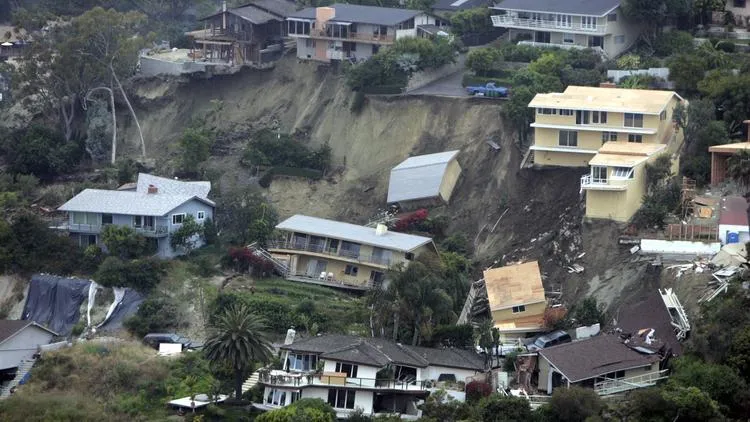 Photo from Mark Boster/ Los Angeles Times
Yet last week the skies opened up dumping nearly 2 inches of rain in under an hour and up to 10 inches in some areas. Creaks quickly have become filled and running with water this creating mudslides of broken brush and broken trees that poured down from the burned slops left over from the fires earlier the past summer. Five cabins lifted off the foundations and swept down the creek. Claiming 22 vehicles and nearly 24 people have been rescued.
While this water is great for the people of California. The flow of the mudslides while a natural occurrence, but it has become very dangerous for the people who have built homes and cabins on this land, and in the path of the destruction.
Read more here
To everyone in California right now. Please be safe.
---
Get in touch with us!
Questions? Comments? Ready to order your next custom net? Contact us for help via email ([email protected]) or call us at 1-800-331-2973 and we will be happy to assist you.
Don't forget to submit your stories!
If you have news that you would like to be heard, submit any articles, pictures, and ideas to [email protected].