Protecting Vegetable Gardens from Birds and Pests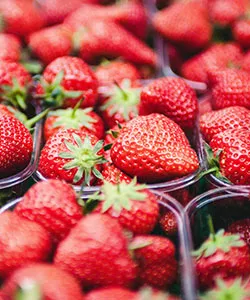 Here in the states we are nearing the end of July and entering into late summer. Farmers markets, roadside vegetable stands, and pick your own fruit signs are seemingly everywhere. Some of our own gardens are thriving and beginning to produce succulent fruits and veggies. Getting to this point, however, can be tricky. We are not the only creatures interested in the fruits of our labor. Birds are drawn to them as well and they can be both extremely beneficial to our gardening efforts as well as detrimental. We can prevent their relentless destruction throughout the growing season with the use of bird netting or crop protection netting.
There's no doubt that birds naturally help our gardens grow. Each species preys on various types of bugs that can be harmful and cause irreversible damage to our crops. Bluebirds, for example, prey on moths, larvae, crickets, and grasshoppers. Sparrows enjoy beetles, caterpillars, and cutworms. Cardinals love grasshoppers, beetles, leafhoppers, and snails while chickadees prefer whitefly, caterpillars, ants, scale, aphids, and earwigs. All of these bugs can prey on our plants, some as soon as the seed is in the ground. They will eat away our hard work and can also bring about fungus and garden diseases destroying the entire project. Birds can also help pollinate our budding gardens without our interference and can help ensure we have a productive season.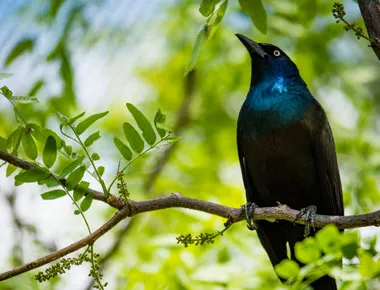 Birds can also bring unfortunate harm to our gardens as well. Blackbirds are one of the most notorious groups known to destroy gardens. These birds include cowbirds, starlings, red-winged blackbirds, general blackbirds, and crows. They eat bugs, as most birds do, but they will also feast on your seeds, grains, sorghum, sweet corn, peppers, tomatoes, and lettuce. Even though blackbirds are more likely to attack your garden and crops, you may still find yourself fighting the most beneficial birds if they have access to your plants. They too enjoy fleshy veggies and sweet fruits often choosing to hop around and peck just a few holes in each one causing frustration and loss.
Now that we know the pros and cons of birds in your garden, how can you get the best of both worlds? Bird netting! Bird netting can be draped and is extremely versatile. You can throw it over a fruit tree and secure it around the trunk with twisty ties. This will help prevent birds from getting to the fruit both on the tree and any fruit that has fallen. Purchase some PVC pipe and build your own "cage" to protect plants lower to the ground. Both options are just that, options. You can choose to let birds do their natural work, reap the benefits, and then cover the plants after flowering or you can choose to keep the birds out completely. Our plastic oriented bird netting comes in large rolls, is great for small birds, and is weather and UV resistant. Our knotted 1 ¾-inch netting is great for large birds, is easy to install, and has long-lasting strength. The 1-inch netting is perfect for small birds, comes in raw form, and is great for fabrication. Your choices don't end there, though, as our crop protection netting is also an invaluable option.
Commonly referred to as blueberry netting, crop protection netting is used to protect crops from birds and other pests. For your garden, our light-duty netting can be applied directly to the vegetation. If you need to protect a large area using suspension rope or cables and posts, our heavy-duty crop protection is most effective and the strongest bird netting available. These cost-effective solutions will improve crop yield and are lightweight and easy to install. They are also reusable, durable, washable, UV stabilized, weather-resistant, and non-corrosive. A non-chemical, humane solution makes each non-toxic and safe to use.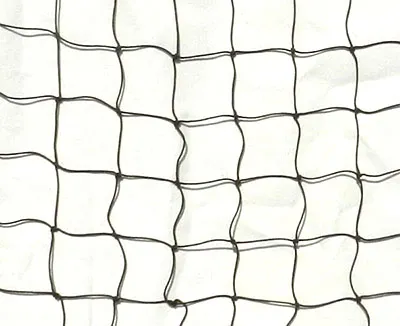 In conclusion, birds can be both beneficial and a nuisance and when it comes to protecting your crops and gardens, you have many options to choose from. The smartest, most convenient, and effective choices being either bird netting or crop protection netting. Both conform to endless possibilities capable of suiting unique applications. You can choose to work with or against these pesky creatures and reach a long term solution. We can help you decide what that long term solution should be.
Sources:
Signup for our newsletter for access to new products, promotions, & services