Artists Canvas
We stock 62" widths and various yard length rolls to fit your needs. Artist canvas is pre-primed white.
Use for: Murals, Floor Cloths, Paintings, Stage & Photo Backdrops, and many other applications!
Artist Canvas: Custom panels
Custom canvas panels pre-treated with primer on one side. Available with or without grommets. Grommets can be placed either only at corners or at the corners & evenly spaced along all borders.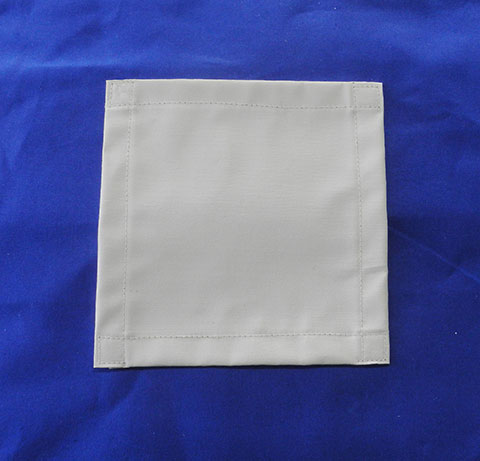 Price per sq. ft.: $14.02   | Product Code:
ARTCNV-PANEL
Add grommets evenly spaced around perimeter for additional .85 per sq. ft.
Note: Widths greater than 60 inches will be sewn or welded together, creating a seam.
Artist Canvas: By the foot
Custom lengths of artist canvas material at a width of 62 inches.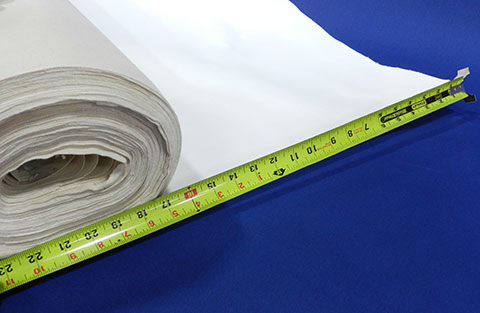 Price per foot x 62" Width: $4.67 | Product Code:
ARTCNV-L-62
If you would like to have your canvas rolled rather than folded a $31.50 surcharge for sending canvas via freight will be added.
Artist Canvas: Bulk Rolls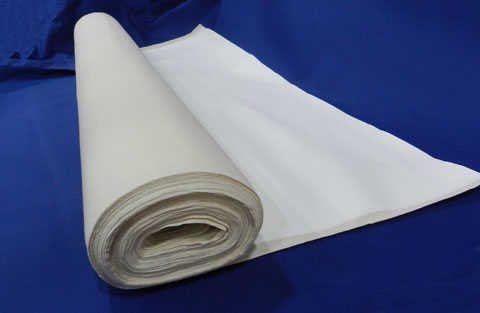 | Product Code | Width | Size | Price |
| --- | --- | --- | --- |
| ARTCNV-ROLL-62-300 | 62" Wide | 300 Foot | $1,512.00 |
| ARTCNV-ROLL-62-150 | 62" Wide | 150 Foot | $701.40 |
| ARTCNV-ROLL-62-75 | 62" Wide | 75 Foot | $350.70 |