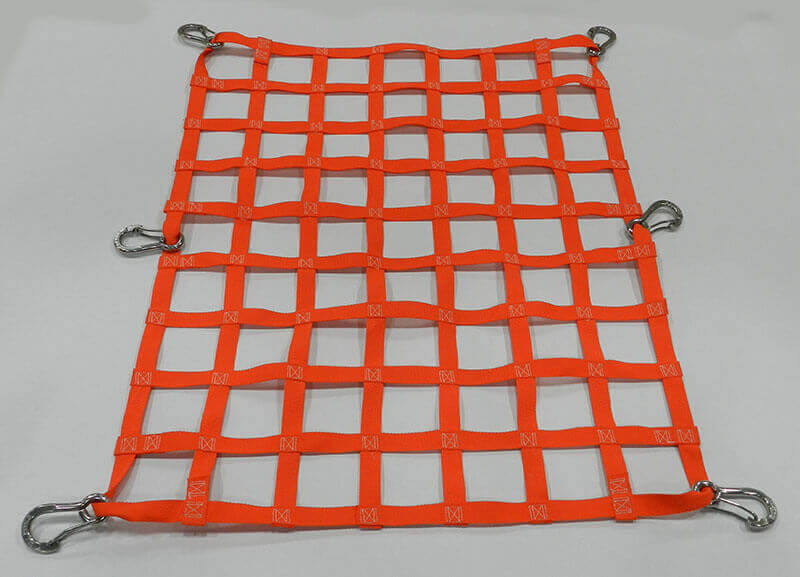 Cargo Netting with Sewn-in Tabbed Anchor Points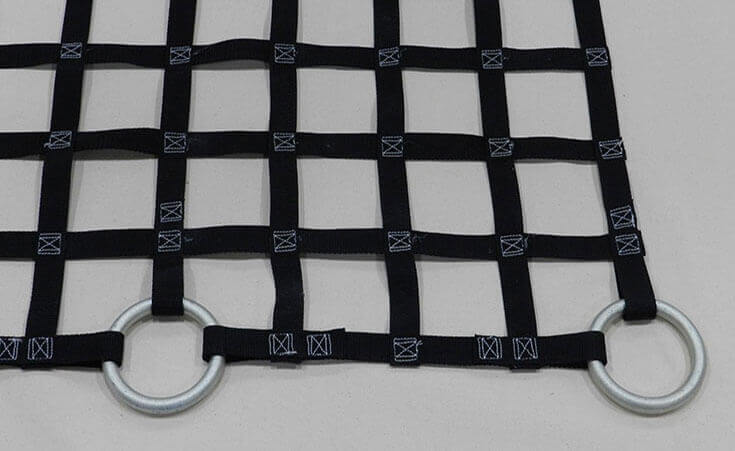 Anchor Point Styles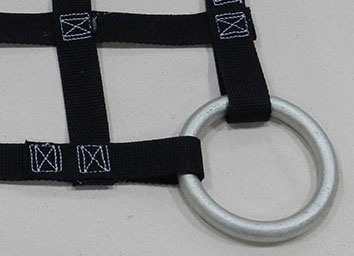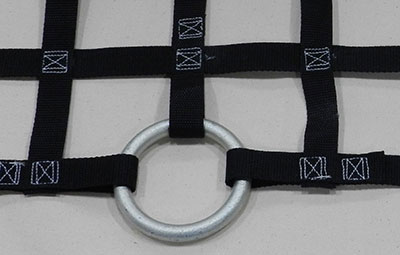 ---
Cargo Netting with Sewn-in Webbing Anchor Points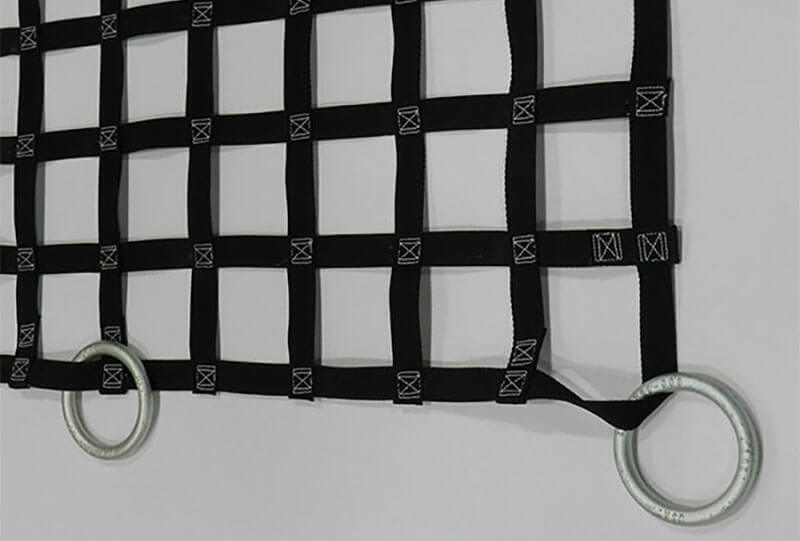 Anchor Point Styles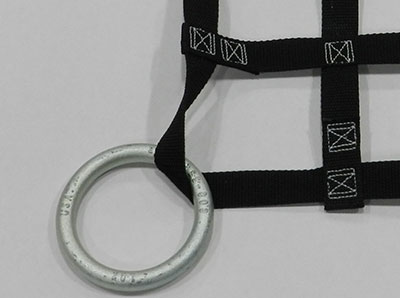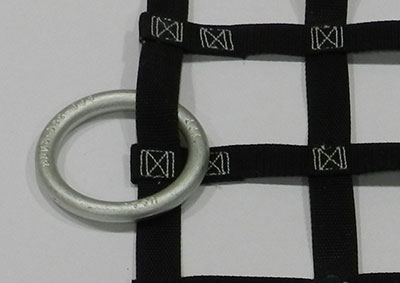 ---
Cargo Netting with Sewn-in Snap Hooks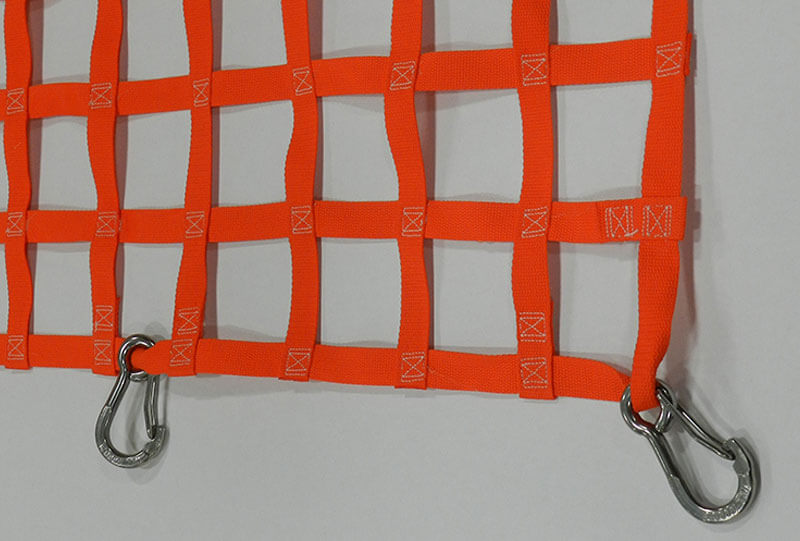 Snap Hook Styles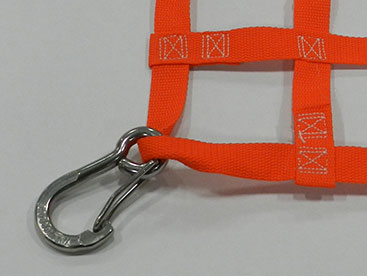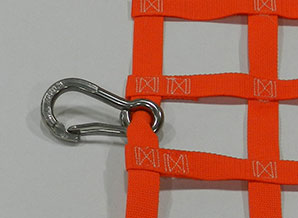 ---
Cargo Netting with Extension Straps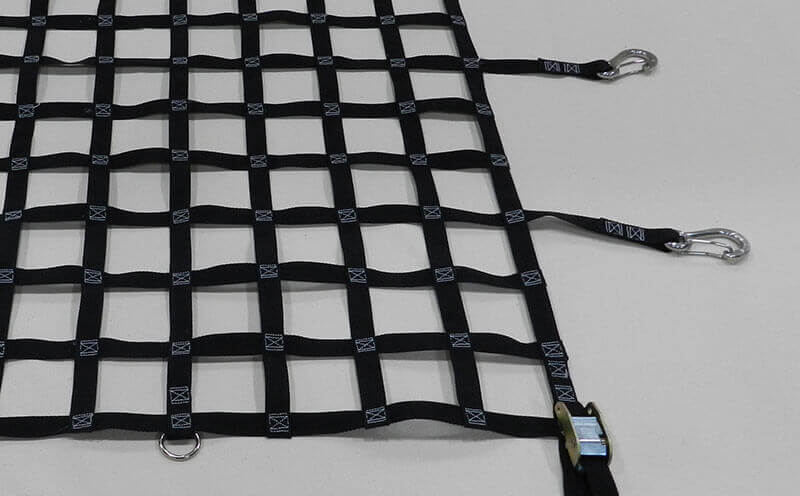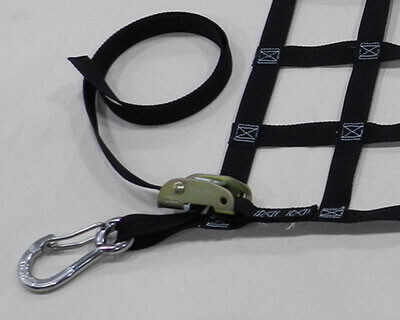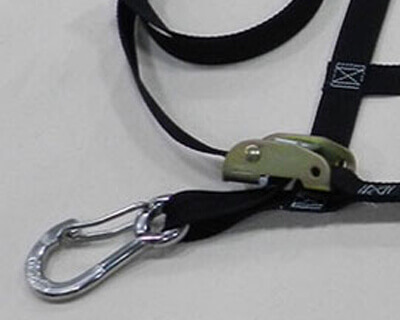 Extension Strap Styles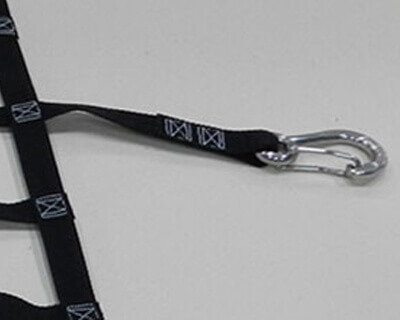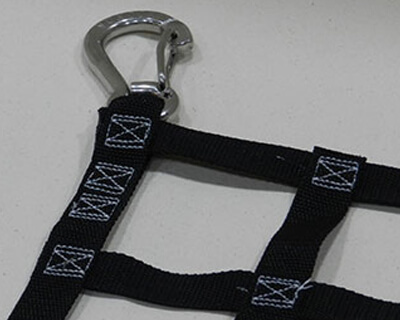 ---
Cargo Netting Material Selection Guide
All webbing material is available in 1" or 2"
---
Cargo Netting Hardware Selection
Various Attachment Hardware
We offer all types of attaching hardware for your custom cargo net. View the video below to get a better idea on the types of fastening available.
Hardware Examples
---
Mesh/Opening Sizes for Cargo Nets
Below are our standard mesh sizes. Mesh opening is measured from inside hole opening of the webbing. See Below*

---
Available Webbing material Colors
We have several colors or webbing available for our custom cargo nets. We carry only the highest quality netting material.

One-inch Nylon, Breaking Strength: 3,800 lbs.
Colors: Black, White, Royal Blue, Silver, Dark Brown, Yellow

Two-inch Nylon, Breaking Strength: 7,600 lbs.
Colors: Red, Royal Blue, Dark Brown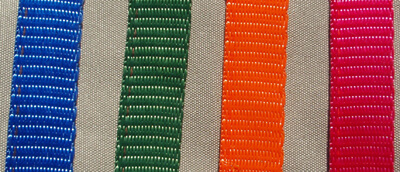 One-inch Polyester, Breaking Strength: 6,000 lbs.
Colors: Blue, Green, Orange, Red

Two-inch Polyester, Breaking Strength: 10,000 lbs.
Colors: Orange, Yellow, Red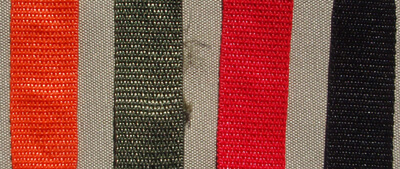 One-inch Polypropylene, Breaking Strength: 400 lbs.
Colors: Orange, Olive Drab, Red, Black

Mil Spec Webbing, Breaking Strength Varies
Call to check availability