Ultimate Defender Gate™ Barrier System
Add-on Guardrail to prevent crawl-thru
Proudly USA Made
Heavy Duty Corrugations
Toughest Barrier Gate Available
EasyGlide™ closing/opening
Stops 13,100lb. Forklift at 4mph
Zero Maintenance Required
Stops 13,000lb. Forklift @ 4MPH
Gate Size:
Gate Price:
Call to order:
6 Foot.
$4750 - $4895
Call to order & Schedule Delivery

1-800-331-2973


FOB or Customer Shipping Account
8 Foot.
$5250 - $5375
9 Foot.
$5375 - $5550
10 Foot.
$5590 - $5775
12 Foot.
$5850 - $5950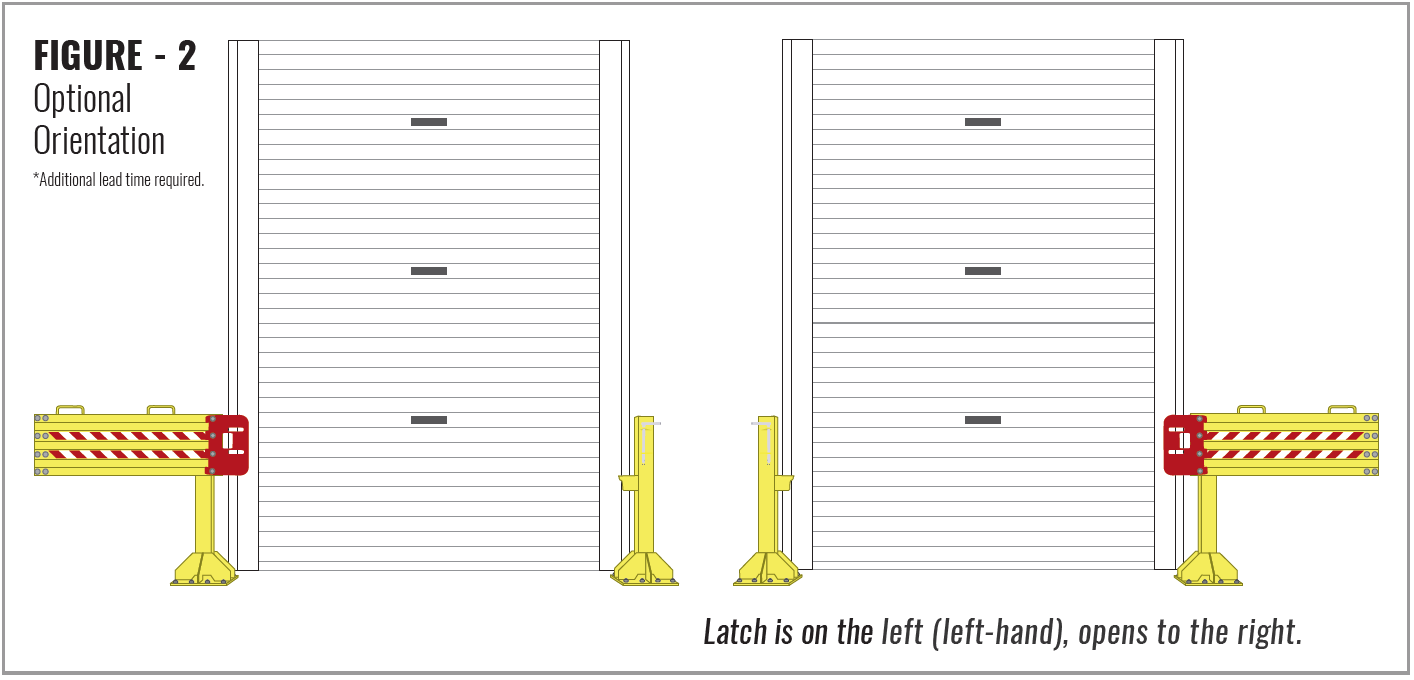 To get a quote for this style layout Get Quote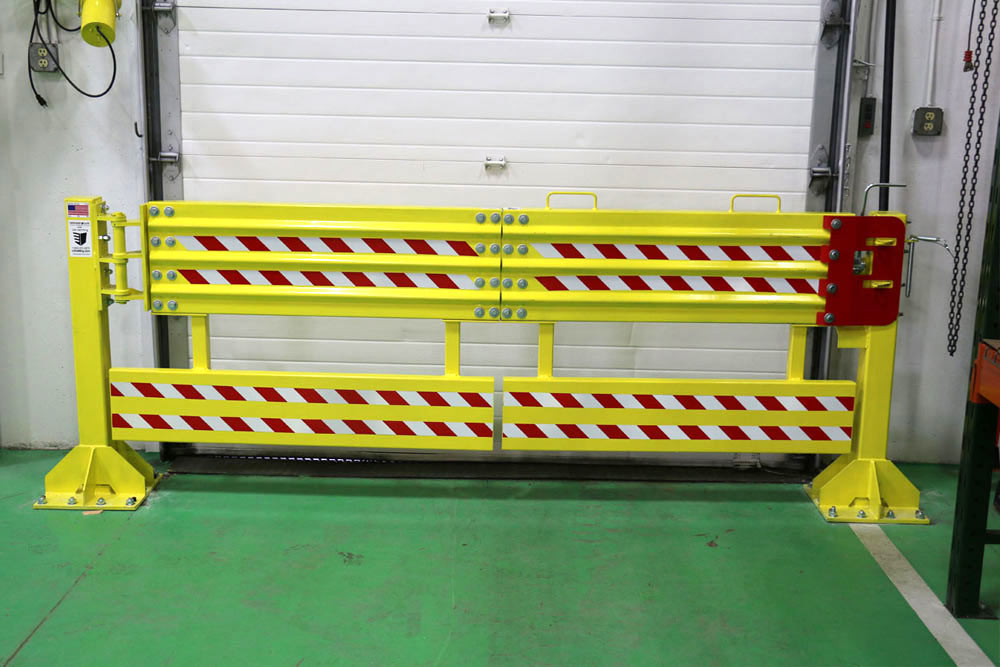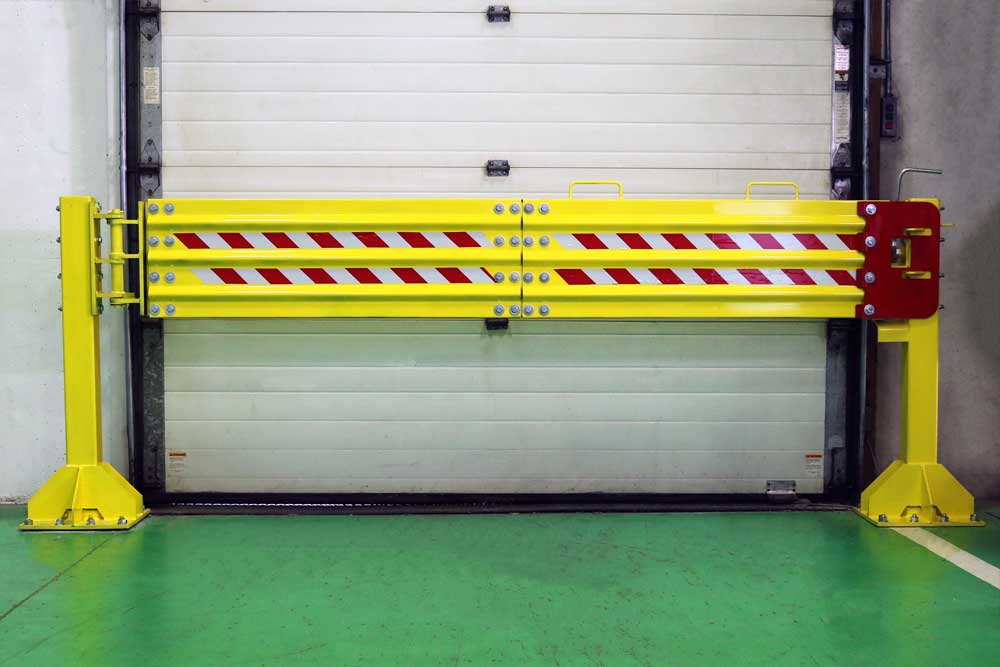 The Ultimate Defender Gate™ is held up by tubular mounting bollards that have structural gussets all around the base to put up with the toughest of punishment. The safety yellow dock gate is extremely easy to install and comes pre assembled in 3 pieces. (hinge side bollard, gate, and latch bollard) The easy latch mechanism allows for simple and secure closing with the ability to lock for security purposes. Strength and support come from 3 heavy duty corrugations with top and bottom flanges.
"30 years now I've been drivin' and I haven't seen anything as good as this gate. "

- P. Wilkerson (Delivery Services)

"This is the first time I've seen or used anything this heavy duty and well made"

- Anonymous Driver (Logistics Industry)

"In 14 years of driving, this is the safest gate I've used. It is extremely easy to open as well"

- Anonymous Driver (Logistics Industry)

"Just take a look at the hinges on this thing. You can tell nothing was spared to construct this gate. I expected it to be heavy and clunky. Boy was I wrong"

- Anonymous Driver (Delivery Services)

"General Motors contacted US Netting to look at our loading dock positions and offer an alternative to our current safety barrier solution at our Lockport, NY facility. The goal was to make our loading docks more safe and secure. They are tough, simple, and reliable.

- Dan Fitch (Facility Engineer)
The Defender Line: Safety Barriers and Loading Dock Products
---
---
Ultimate Defender Gate™
| Item Number | Size(ft.) | Price |
| --- | --- | --- |
| DGULT-6 | 6 | $4750 |
| DGULT-8 | 8 | $5250 |
| DGULT-9 | 9 | $5375 |
| DGULT-10 | 10 | $5590 |
| DGULT-12 | 12 | $5850 |
Ultimate Defender Gate™ Plus (Additional Guardrail)
| Item Number | Size(ft.) | Price |
| --- | --- | --- |
| DGULT-6-PLUS | 6 | $4895 |
| DGULT-8-PLUS | 8 | $5375 |
| DGULT-9-PLUS | 9 | $5550 |
| DGULT-10-PLUS | 10 | $5775 |
| DGULT-12-PLUS | 12 | $5950 |
Loading Dock Safety Barriers: Extreme Strength
Loading dock safety gates have made the dock safety chain obsolete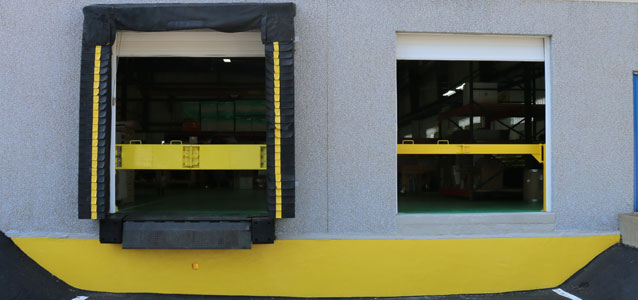 US Netting has taken the concepts behind common loading dock barriers made with static materials such as metal guard arms, chains, and screens, and improved upon them in every way. The Defender Gate™ safety barriers provide extreme protection unlike dock safety chains and PVC arms which provide little to no protection. Our barrier gates are man made in the USA with an all steel construction. We remain unmatched when it comes to strength, quality and customer service.
Combine all of this with the ease of our one man install and you have a safety barrier system that offers more protection, takes less damage, thus requires zero maintenance, and is as easy to install as it is to purchase.