Exclusive Netting Products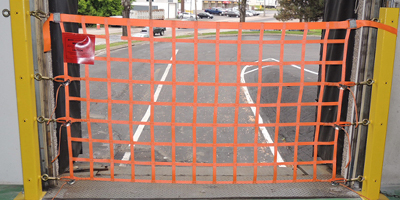 Loading Dock Safety
Loading dock safety is an extremely important issue that every company should address. Our Loading Dock Safety Nets provide protection for your personnel and equipment. Our nets are adjustable, lightweight, and economical. With custom sizes and no maintenance you can keep your mind on the main issue, Loading dock safety.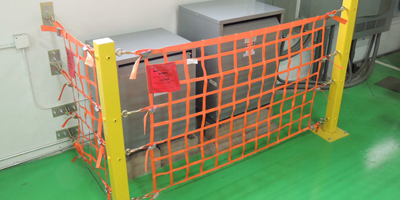 Protective Bollard Net System
Our protective net systems provide needed protection to valuable and critical equipment. Net systems can be configured to meet your needs.Steel bollards provide a high-strength barrier while providing anchor points for your net.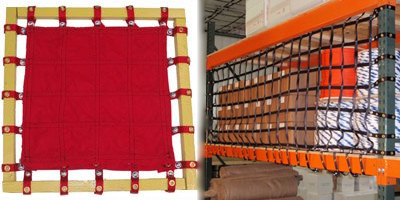 EZ Barrier Nets
EZ Barrier is a vertical cargo type netting that is easy to install and versatile. These barriers come with sewn-in hardware for ease of installation. All of our ez barrier nets are made custom to order.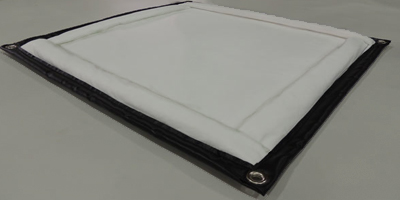 Oil Drip Spill Pans
Keep your floors clean, reduce clean-up and maintenance, and catch and trap contaminants before they reach storm drains and pollute our waterways. We offer a selection of products for the responsible prevention and clean-up of oil, solvent, coolant, or gasoline drips and spills. Custom designs available by request.