Secure & lift cargo with confidence & ease
Our cargo lifting products are made with expertise gained from years of experience designing and engineering custom lifting solutions for some of the largest names in aerospace, entertainment, and the military.
Let us supply you with the cargo lifting net or sling that meets or exceeds your job's unique requirements.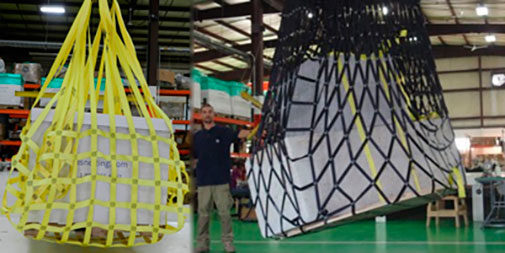 We have stock sized cargo lifting nets as well as custom cargo lifting nets. We will build you the cargo lifting solutions to fit your application. We have built some of the largest cargo lifting nets for the worlds best clients.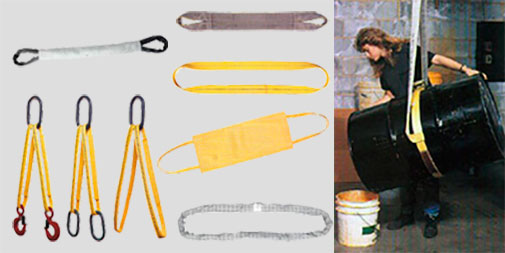 Don't quite need a net? We carry all kinds of stock sized lifting slings in several types including but not limited to: Endless Slings, Reverse Eye, Patch Eye, Seamless, Seamed Slings, Triangle, Choker, Bridle and Many More!