Netting News #11
Looking to the Future
Netting News by US Netting is a weekly update of news across the United States. Covering the best in manufacturing from innovation to industry growth. We can't wait to enjoy this year with you one week at a time. Don't forget if you want even more up to date news in the netting world 'like' us on facebook or Follow us on twitter
We want to hear from you!
If you have news that you would like share, submit articles, pictures, and ideas to [email protected].
---
Saving the Soil
Weed to the rescue?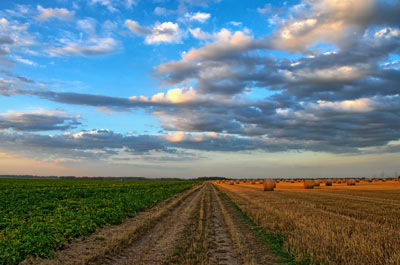 In many towns and cities, farmers along the southern coast of Italy have been growing hemp to save the soil for future generations. Taranto a small coastal port city known for its oil, steel, and heavy pollution has hurt many local farmers, soon, however, this industrial hemp will help to remove contaminants from the soil.
In the science world, this is what is called Phytoremediation. A process where contaminants absorb into the roots of the plant, and in this case, the plant can transform toxins into a harmless substance. Industrial hemp contains less than 1% of THC (the psychoactive ingredient found in marijuana). Due to this industrial hemp has no narcotic side-effects.
17 states are currently growing hemp as well as more than 30 countries including China, Canada and a good portion of Europe according to the National Hemp Association. Is hemp the next agricultural revolution, or will it just be another fad?
Trump to Detroit
What does this mean for autos?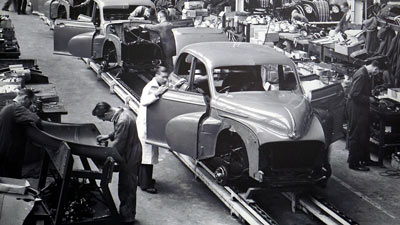 This past week President Trump visited the Detroit area to discuss the lower fuel economy standards with a few top automakers. His travels come as no surprise due to his cross hairs on improving the USA market conditions.
Manufacturing in the United States has been diminishing, and our auto industry has been one of the first to take a damaging blow. Companies like General Motors, Ford, and Fiat Chrysler were among the manufacturers' that met with President Trump.
In the meeting, discussion of manufacturing in the United States was the number one focus. General Motors is planning to lay off about 1,100 workers in Lansing Michigan and another 1,000 near Detroit. We hope that a solution stemmed from this meeting. Do you think anything will get done, or will this be another downfall in the United States Manufacturing?
Read More Here
The Next Industrial Revolution
Lets do it!!!
Back in World War II, American manufacturing was put on hold for a short time while women and the cultural icon of "Rosie the Riveter" came into the public eye. A symbol of Feminism, the strength of the female workforce, and the economic impact on manufacturing that women made during World War II.
In the last 10-20 years, the number of manufacturing jobs held by such fearless women has declined. However, many people believe it's time for our next industrial revolution. Some believe that the revolution will be lead by women. Programs like STEM (Science, Technology, Engineering, and Mathematics) help shape this idea and bring it to fruition. The education coalition is pushing for more children to become interested in building and using acquired engineering skills. Another group called WIM (women in manufacturing) will be hosting their 6th Annual Women in Automotive Conference on April 24th to promote female workers in the United States and continue to educate the women currently in the field.
Powerful motions are forming some serious waves in the United States, and this could very well lead to our next Industrial Revolution.
Learn more here
Get in touch with us!
Questions? Comments? Ready to order your next custom net? Contact us for help via email ([email protected]) or call us at 1-800-331-2973 and we will be happy to assist you.
Don't forget to submit your stories!
If you have news that you would like to be heard, submit any articles, pictures, and ideas to [email protected].