Sewing Contractor for commercial, industrial, or military applications.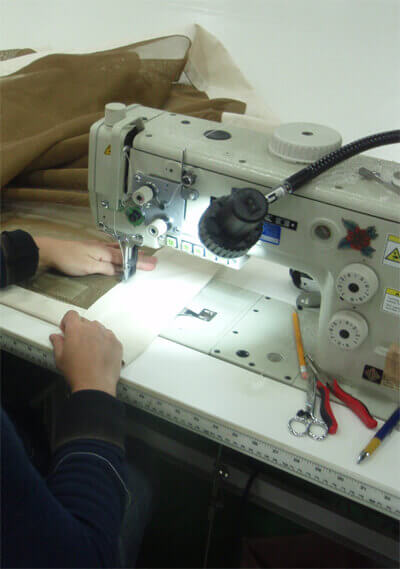 Superior sewing services
We have years of experience sewing a wide range of materials including nylon, polypropylene, polyester, Kevlar, canvas, vinyl, solution dyed polyester, shade cloth, and much more. Our range of industrial sewing equipment includes Class 7 machines which are capable of sewing up to 1 -1/2 inch thickness. We can sew to your specifications with your materials, or assist you in the design process and use our fabrics. Many customers send us a worn or damaged item to be used as a template to sew a replacement item.
Markets Served
Military
Industrial
Original Equipment Manufacturers
Commercial
Sports Facilities
Search and Rescue
Security
Safety & Protection
Typical Products
Any kind of cargo netting
Personnel barriers
Debris nets
Protective covers
Slings and straps
Dividers and curtains
Bags and containers
Tarps and blankets
Secondary operations
Die cutting
Laser cutting
Silk screening
Grommets and hardware
See samples of our work and equipment below, and be sure to submit a Quote Request!
Photo Gallery